Riley
I was found roaming the country roads of Kentucky on a very cold January morning. I had a letter stapled to my collar saying that I had gotten too big and that I had to go. Excuse me, I am not a Chihuahua, of course I got big!!
Luckily a woman picked me up and took me to a local shelter and when my owners could not be located they contacted HHGDR to come for me.
I have found my forever home and they know how big a Great Dane gets!!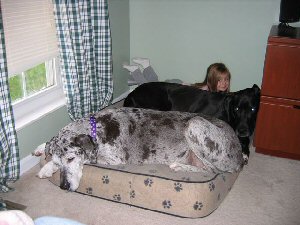 Roxanne is sharing her bed with me!!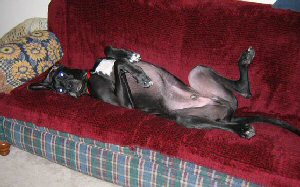 Now this is the life!!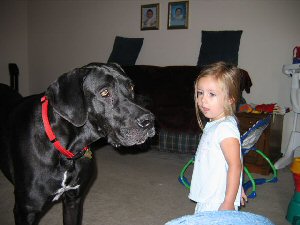 Okay sis what do you want to do now?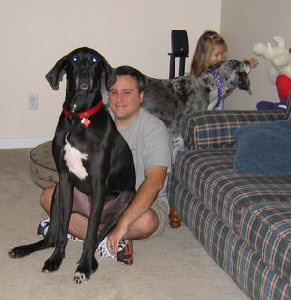 This is my dad!!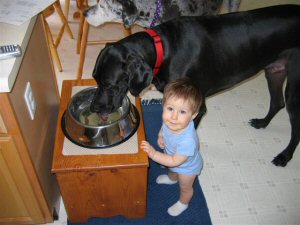 Come on kid help yourself!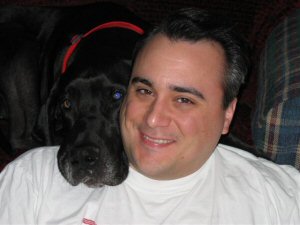 Do ya see the family resemblence?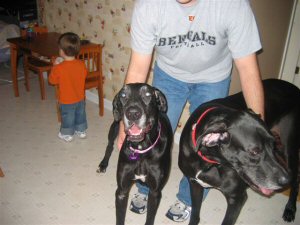 This is my new sister Tiara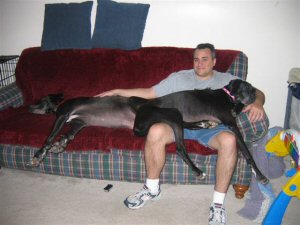 Figures she gets dads lap!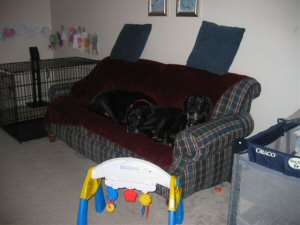 At least I get the most couch!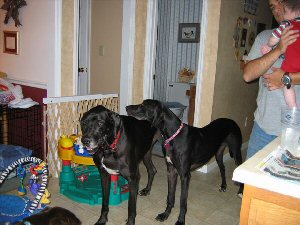 Hey dad we are bored! Ya want to go play with us?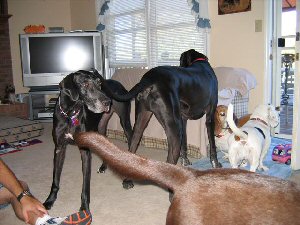 Hey folks get the door we are waiting!!

Okay this couch is not big enough for all of us!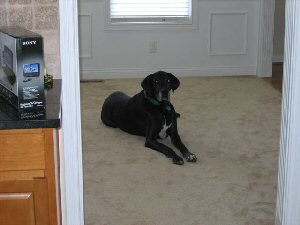 I am waiting!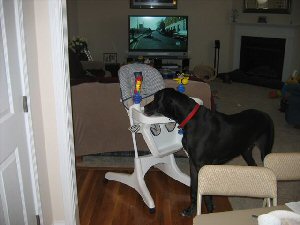 Good the kid left me some!

Mom, Dad can we get a bigger couch?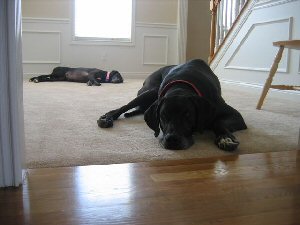 Nap time!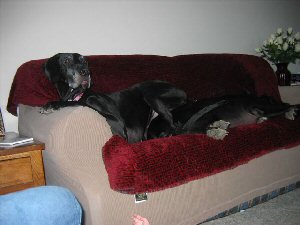 Mom make Tiara give me the couch!!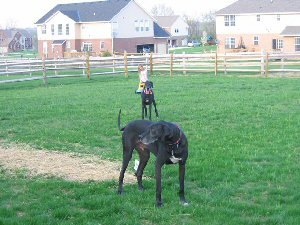 I love the new yard!!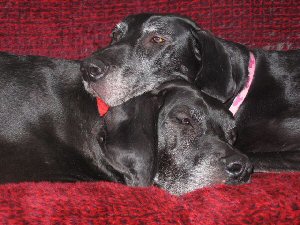 I am not a pillow!!
All images and text on this site Copyright © 1998-2021 Harlequin Haven Great Dane Rescue, Inc. unless otherwise credited. Use of any image or text without written permission is expressly forbidden. All rights reserved.