Jake M.
According to our breeder we were an accident!! She did not realize that an un-spayed female and a un-neutered male would produce puppies. She sold 4 of our brothers and sisters but when no one wanted us she called HHGDR to come for us. We were happy to be there as then were living inside where it was warm and dry!!
The first day I was available for adoption I was adopted by a nice family and I already have a big sister!! Her name is Frannie and she is the best!! She also came from HHGDR.
Since Frannie doesn't like to play too much dad got me a brother, his name is Baba, he was also adopted from the rescue.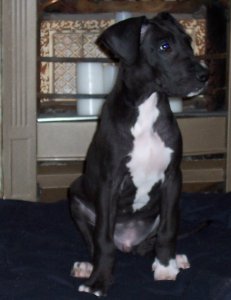 Where is Frannie hiding now??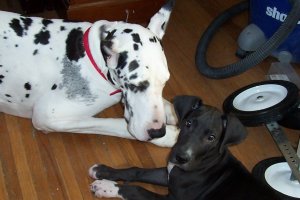 I love my big sister!!

See the love in her eyes!!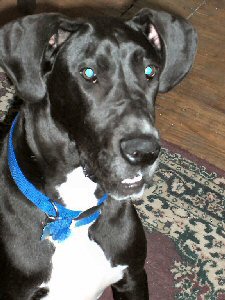 Okay where is Frannie hiding now??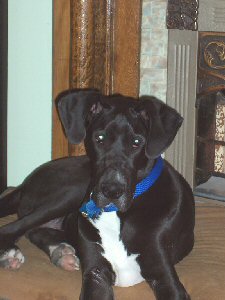 I am bored!!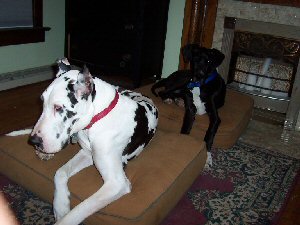 I found her!!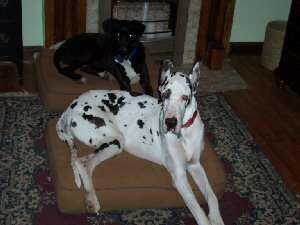 Do you see the family resemblance?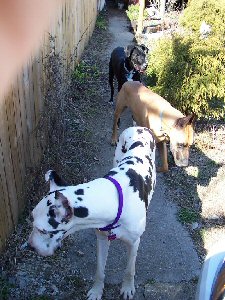 Come on I am tired of playing follow the leader!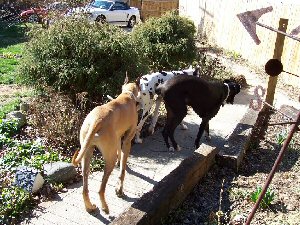 Lets go in the house and eat!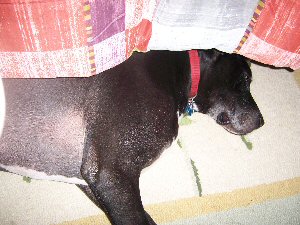 Ya can't even hide from the camera and dad under the bed!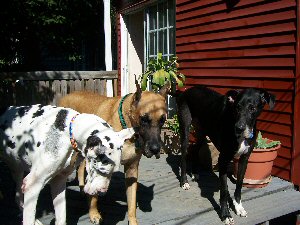 Okay who goes first!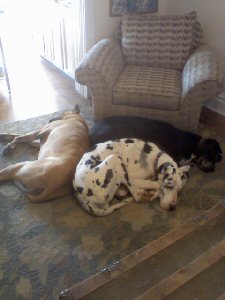 Frannie you are laying on my legs!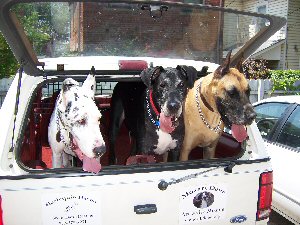 Can we stop and get an ice cream dad?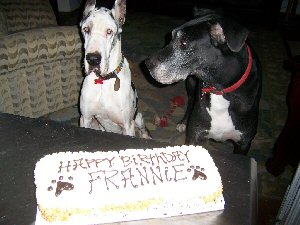 Come on Frannie just let me have 1 bite????
All images and text on this site Copyright © 1998-2023 Harlequin Haven Great Dane Rescue, Inc. unless otherwise credited. Use of any image or text without written permission is expressly forbidden. All rights reserved.