Hayley
I was found roaming the rural roads of Holmes County and taken to the Holmes County Animal Shelter. The wonderful people at the shelter were shocked and appalled at my condition. So much so that they immediately called the Holmes County Humane Society. I was released after my legal stray time was up to the Holmes County Humane Society and taken to a local Vets office for evaluation. Lucky for me the Humane Society had already called Harlequin Haven and my transport was being arranged. It was a long ride to the rescue but I knew all these wonderful people were doing more for me then my breeder/owner had ever done. I was emaciated weighing 55 pounds and on top of that my left front leg is deformed. I do not remember what happened to my leg or if I was born this way but for as long as I can remember my leg looked like this. The rescue took me to an orthopedic surgeon and he recommended amputation. He said it was a birth defect.
I was shocked that shortly after I recuperated that a family was interested in adopting me. When they came to meet me I knew that this was my family!!!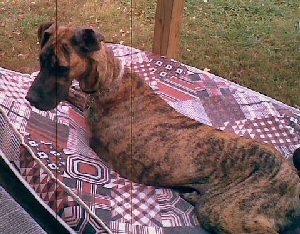 This is the life!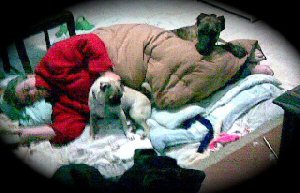 Yep we are bonding!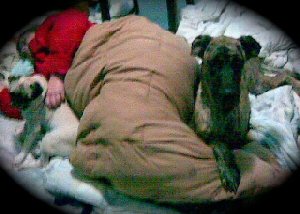 Ya gonna join us dad?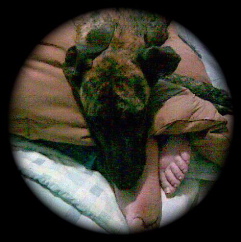 Good thing you washed your feet!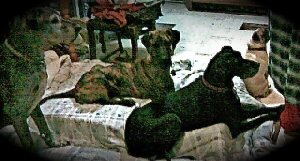 Rule #1 don't be eager for breakfast!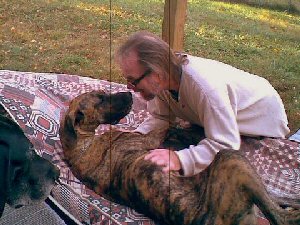 I like it when Dad rubs my belly!!

You sure make a nice bed sis!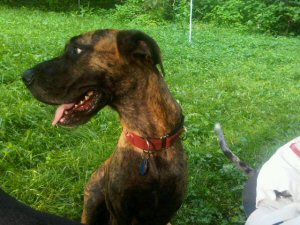 I am so beautiful!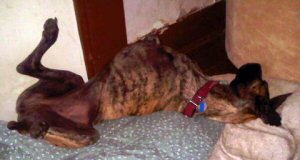 No one ever said I was a lady!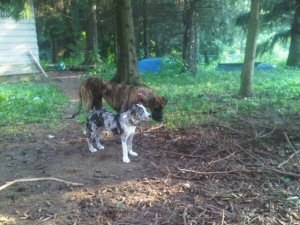 My new brother Micah!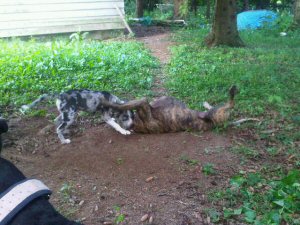 I am going to get you!!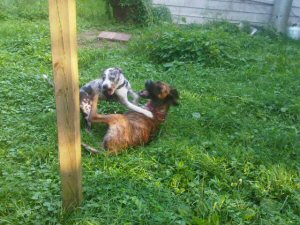 Don't go running to mommy!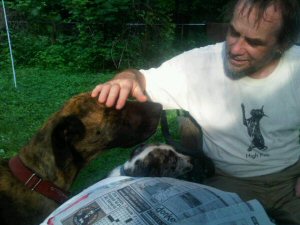 See Dad likes me best!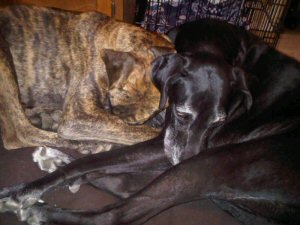 I love to snuggle!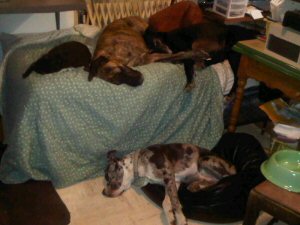 I love nap time!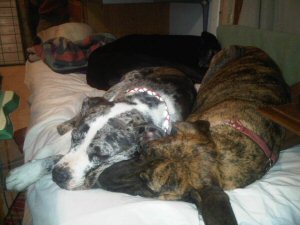 Why is it mom always takes our pictures when we are sleeping?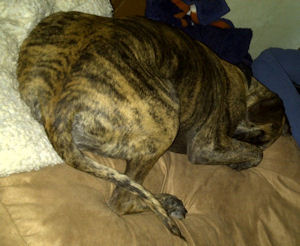 Really mom I don't take pictures of your butt!!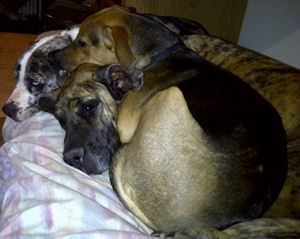 Do you mind???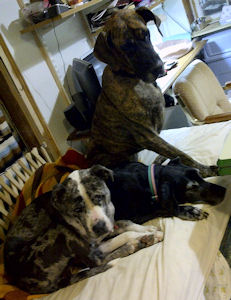 I want to lay down too!!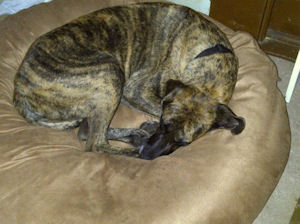 About time I have a bed to myself!!!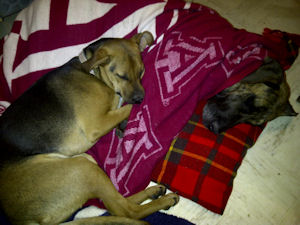 Well at least you are good for something!!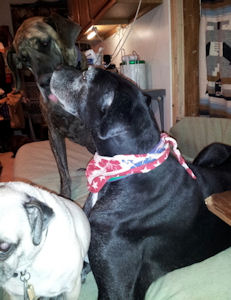 Happy Birthday sis!!!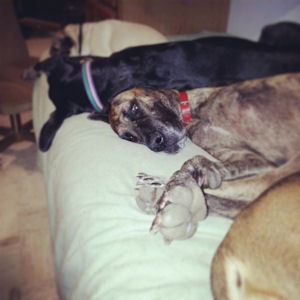 Wish I had the bed to myself!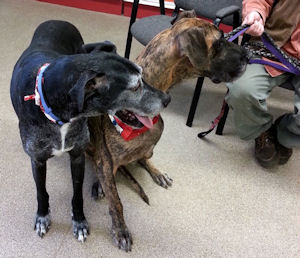 On the count of 3 we run!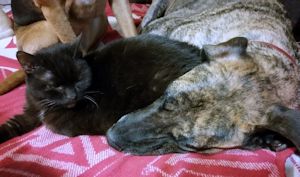 Snuggling is nice!!
All images and text on this site Copyright © 1998-2021 Harlequin Haven Great Dane Rescue, Inc. unless otherwise credited. Use of any image or text without written permission is expressly forbidden. All rights reserved.