Harmony
I was purchased from a BYB (backyard breeder) and went to live on the end of a chain. I had a big brother (he too was a Great Dane) at my home his name was Josh. One day we were taken to the Clermont County Humane Society. We were there for what seemed to me to be a lifetime and many people tried to get us out but they had no luck. Finally one day our owner showed up, and said he was taking us home. But it was not the same place now we were in an apartment. It was better though because I did not like living on a chain. Then Josh got ill and was taken away I thought I would never see him again, I was so worried but I could do nothing. After about a month my owners decided they did not want me any longer, they said I was too much trouble and getting to big to live in the apartment. I was brought here to the rescue. I had a lot of friends to play with and guess what? My brother Josh was here!!! It was so great seeing him again and he was healthy and was happier then I had ever seen him!
Soon after I arrived Josh found his forever home. I was one that was more unfortunate no one ever wanted to look at me so I pretty much had accepted that I would never be adopted but then one wonderful day a really wonderful family showed up!! I was chosen!!! I now have a wonderful mom, dad, brother and sister!!! My life is wonderful!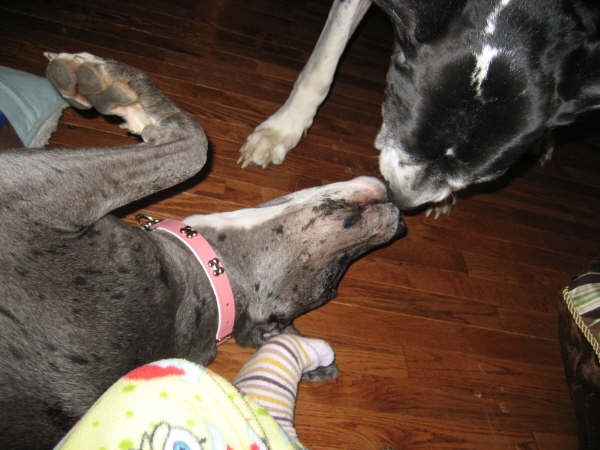 I love giving my new brother Diesel kisses!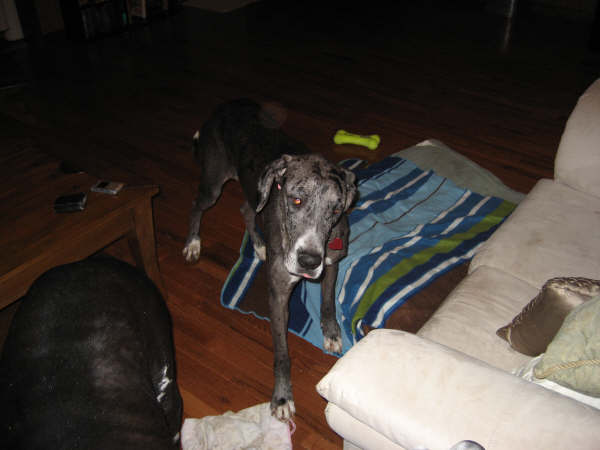 Me being cute!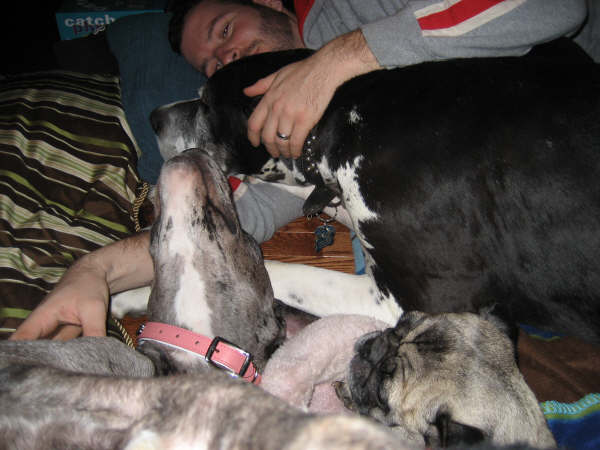 Family play time!!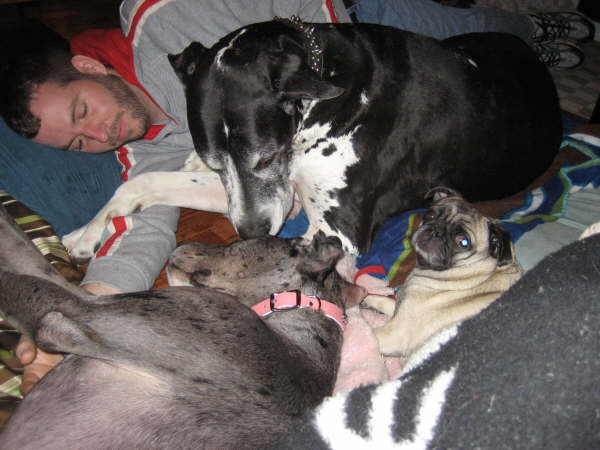 Watch it Diesel don't squish Octane!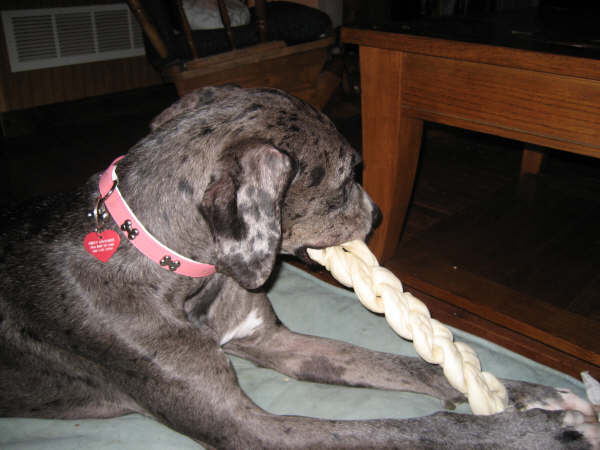 I am in heaven!

Yummy!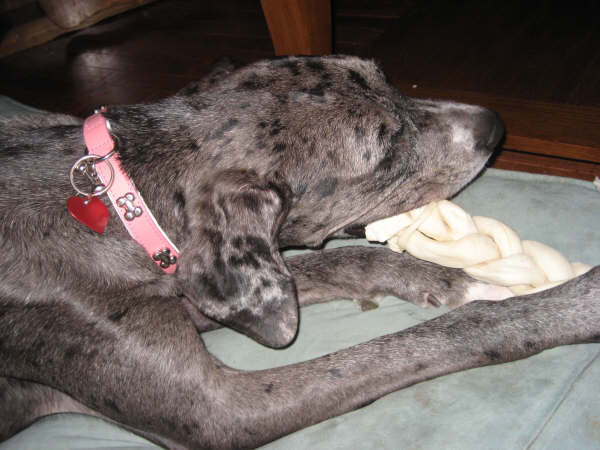 My jaw is getting tired!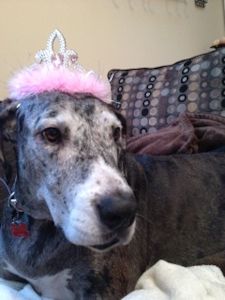 Yes I am a Princess!!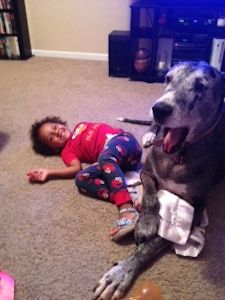 My little playmate!!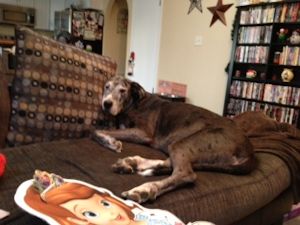 Naptime!!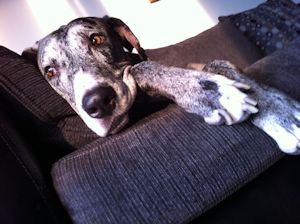 Hummmm what do I want to do???
All images and text on this site Copyright © 1998-2023 Harlequin Haven Great Dane Rescue, Inc. unless otherwise credited. Use of any image or text without written permission is expressly forbidden. All rights reserved.