Ean - ADOPTED
ADOPTED: I have found my forever home this time!!! My new sister Halina was adopted from Harlequin Haven in 2014 and she told me this is for real!!! PLUS my new mom adopted my BFF Xola!!! Life is wonderful!!!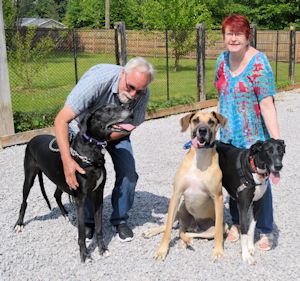 My family!!

Before Pictures & My Story Below

My owners turned me into Harlequin Haven after having a baby. They said they could no longer afford to care for me. I was purchased from a backyard breeder and I have lived my whole life at the end of a chain. I had never been to a vet or even inside a house until I arrived here at the rescue.

I was terrified at first when I had to go inside the building but I could hear the other dogs and it was kinda exciting!! Then Grandma walked me down the hall to this funny white thing and asked me to step inside it with her. I figured, ďOK, I will check it out!! ď Then she told me I was going to get rained on and I told her that I didnít want that. Iím so tired of living outdoors in the rain. But the rain came out of this funny hose and it was warm! She put this stuff on me that got me all bubbly and was rubbing me all over and ya know, it felt really good! The next thing I knew I had 3 people rubbing my body and making me feel so much better!!! When they rubbed me down with a towel, I thought I had died and gone to heaven!! They even did my ears and nails!!! I felt like a new dog!!!

Grandma and the volunteers all said I have to learn to walk on a leash and, of course, I have to learn to live inside a house. Heck, I am just enjoying living inside with a soft bed and tons of toys. What more could a guy ask for?



Update: I am loving life!! I love the AC, I love my toys and I love the attention, life is great!!! Check out my new pictures below!

Update March 5, 2017: I am back at the rescue looking for a new home. They said that things had changed and they no longer had room or time for me. At least the rescue was still here for me.

Update: I settled right back into the rescue and I am totally loving playing with my new BFF Zain!! Grandma says I can start looking for a new home!! I am now ready for adoption!!

Update: Oops I forgot to update my page, I can NOT be crated nor do I need a crate!!! I have extreme happy tail!!!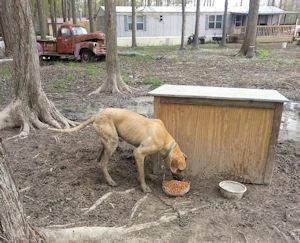 My home prior to coming to the rescue.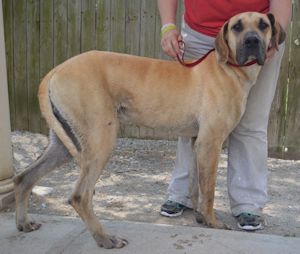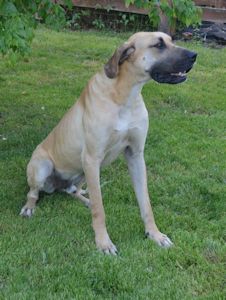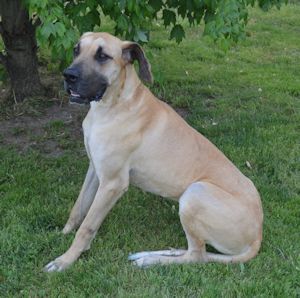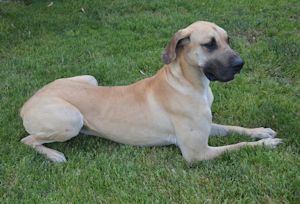 5/9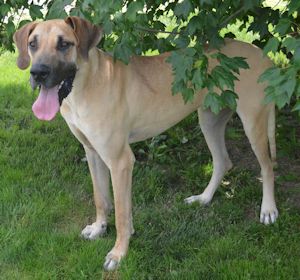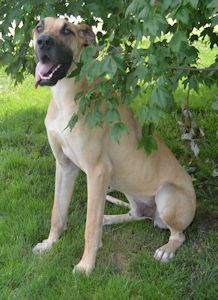 5/30

Date of Birth: 12/2013
Description: male, fawn, natural ears
All images and text on this site Copyright © 1998-2023 Harlequin Haven Great Dane Rescue, Inc. unless otherwise credited. Use of any image or text without written permission is expressly forbidden. All rights reserved.