Destin - ADOPTED
ADOPTED: I have found my forever home and they even adopted my sister Desiree!! I love my new family they are the best!! My new family understands the commitment needed and the love wanted!!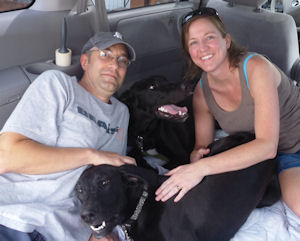 My new family!!! You can see the love!!
Click here for more pictures
Before Pictures & My Story Below
Our owner was about to be charged with cruelty and was trying to give mom (Destinee) away. Then we were born (there were 4 of us) and our owner decided she would keep us till we were weaned so she could sell us. The family that had taken mom would not help hide us from the humane society so he had our owner release us to him. He then told the humane society that he would keep us till we were weaned and then turn 3 of us and mom over to the humane society since he decided he wanted to keep one of us. Then one of his friends said he wanted a puppy also. Well the night before we turned 5 weeks he decided he no longer wanted mom or my sister (Desiree) and I, so he contacted the humane society to take us. I thought we were going to freeze to death there was a horrible snow storm and the temperatures were dropping and we were living in a garage with a dirt floor. But mom is a great mom she did her best to keep us warm. The Pickaway County Humane Society immediately contacted Harlequin Haven to come for us and that very night they arrived even though it was snowing and they said the roads were treacherous. It was really nice riding to the rescue in a warm car. When we arrived at the rescue we were given a warm soft bed, toys, food and HEY we are in a building and it even has heat!! Mom was thrilled and so were we!!
We are now 9 weeks and doing great!! Thought I would share a couple of new pictures with you! My sister was sleeping but I wasn't! Plus we were out exploring the world!
Update March 13: We are now 12 weeks old and I have been neutered and am now ready for adoption!! Hopefully I find a wonderful forever home soon!!!
Updated March 17: Finally some new pics of us! Remember we won't be little for long!!!
Update April 3: We had a great day!! Desiree and I got to go outside and play with our mom today!! It was Great!!! Oops forgot we also added new pictures below!
Update May 22: We are having a great time playing with the other Danes and just being puppies! Unfortunately we are still looking for our forever homes!
Please can you spare a few dollars to help the Rescue continue to help me and other Danes like me? It would be greatly appreciated. Without the Rescue who knows where we would have ended up!!
Thanks, Destin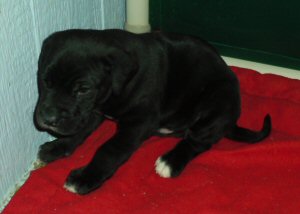 1/21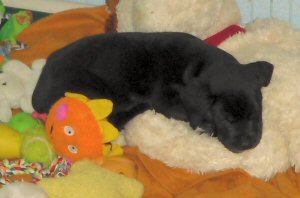 1/29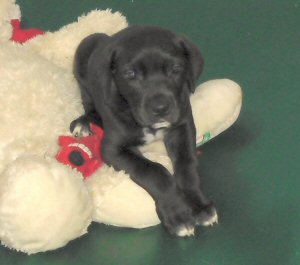 1/31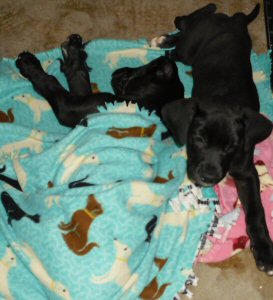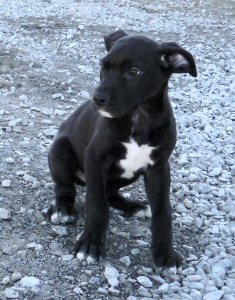 2/19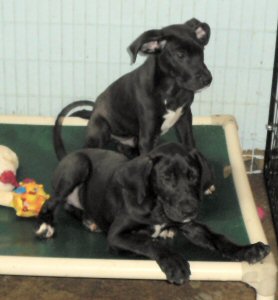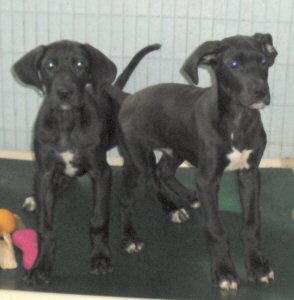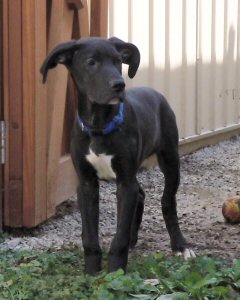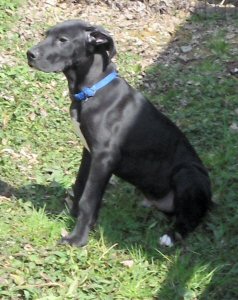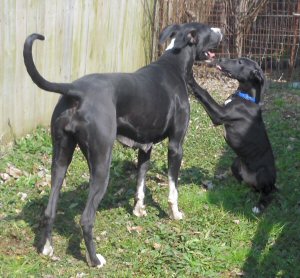 4/3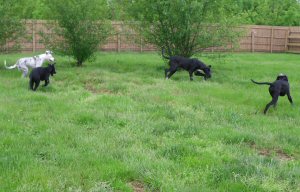 5/15
A must to read before picking your forever Dane!
Black is Beautiful
Date of Birth: 12/17/2010
Description: male, black with white marks, natural ears
All images and text on this site Copyright © 1998-2023 Harlequin Haven Great Dane Rescue, Inc. unless otherwise credited. Use of any image or text without written permission is expressly forbidden. All rights reserved.