Coco
I originally came to Harlequin Haven as a volunteer without any Danes of my own, only a great passion and love for the breed. After only a couple visits I was madly in love with a little Harlequin girl named Coco. It truly was love at first sight! I quickly realized I could not possibly live my life without this baby by my side each and every day. So, a short time after that, she finally came home with me to live in her forever home. Since then we have bonded in ways I never knew possible…she is my best friend. She makes me laugh each and everyday, bringing me joy in ways I ever knew possible. She truly believes she is human, and a Princess at that! She loves dressing up in clothes, she must always be wearing a necklace (AKA a bandana) and the day just cannot begin without a spritz of Bath and Body Works each morning.
Coco is also a wonderful ambassador for HHGDR, as her favorite thing in the whole world is to "work" for the rescue. She helps me with all events and activities I do for HHGDR, always trying her best to find homes for all of her friends who are still in rescue.
Coco currently shares her home with her other four legged brothers and sister. She has an older brother Jake who is a Yellow Labrador Retriever. Her other brother is a cat named Cody and her sister is a cat named Bailey. She dearly loves us all and shows us how grateful she is for her new life everyday! The feeling is quite mutual!!
Coco now has another brother also named Jake and sister named Gia.
Coco crossed the bridge October 8, 2005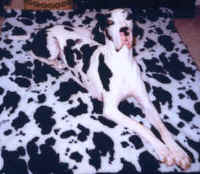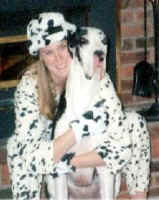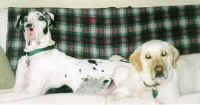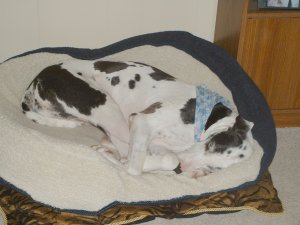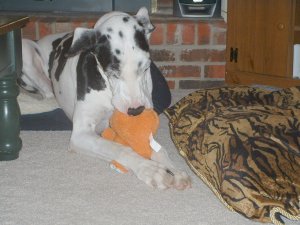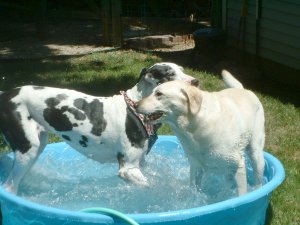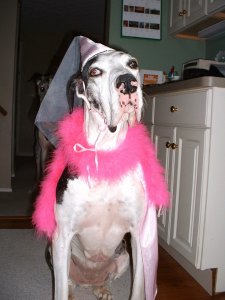 I am the Princess!!
All images and text on this site Copyright © 1998-2023 Harlequin Haven Great Dane Rescue, Inc. unless otherwise credited. Use of any image or text without written permission is expressly forbidden. All rights reserved.