Gia
I was found roaming the country roads in Brown County. I had recently had a litter of pups but the Dog wardens were unable to find them. When my owners never came for me they called HHGDR to come for me.
I am one of the luckiest girls in the whole wide world as I was quickly adopted by a wonderful family. I now have my forever family!!
Well I thought wrong!!! It turns out my wonderful family got a divorce so I was returned to the rescue to find another forever family and needless to say that really bummed me out!!

Good news I was quickly adopted by a HHGDR volunteer that has already gotten divorced and she kept her other Dane Coco so I know I am safe here!!!
I now have a whole family well minus a dad but hey who needs one of them anyway!!!
Now mom got me a new brother and well I guess he is okay!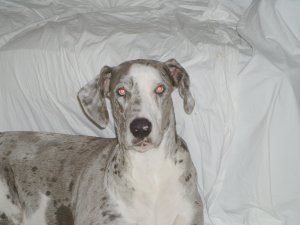 I am bored!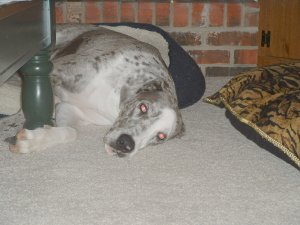 Mom I was sleeping!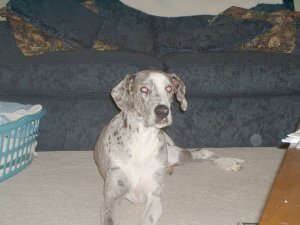 Mom will you play with me?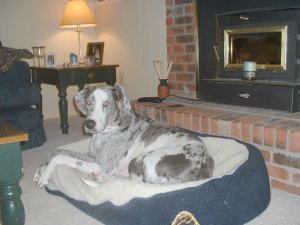 This bed is cozy!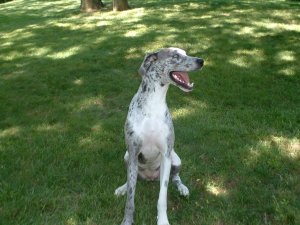 Fresh air and sunshine the perfect day!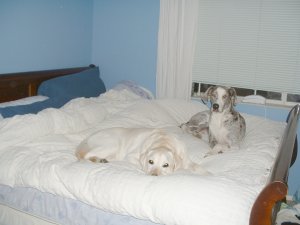 Now this is the life!

Come on lets play!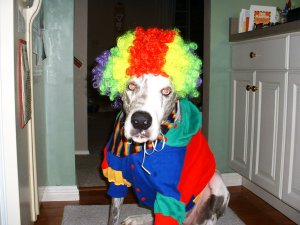 Mom do I have to wear this costume??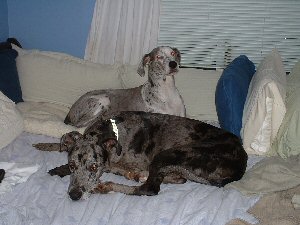 MOM I never said I wanted another brother!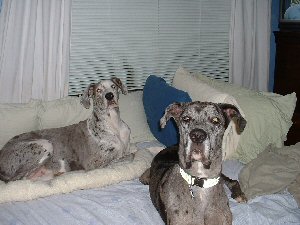 Is it dinner time yet?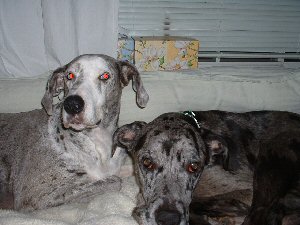 Mom he is touching my bed!!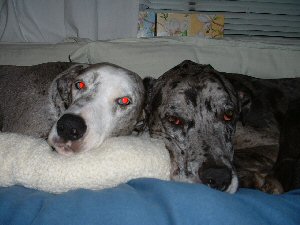 Don't touch my bed!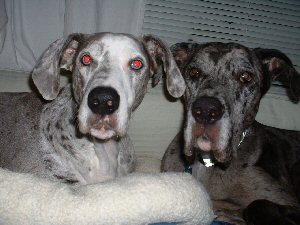 I did not say anything mom!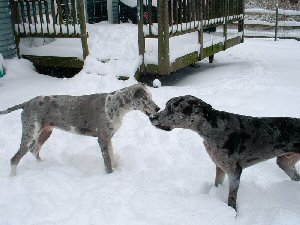 No Brody I am not playing in the snow!!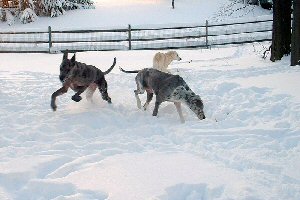 Brody you are such a boy!!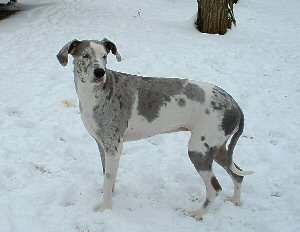 I hate winter!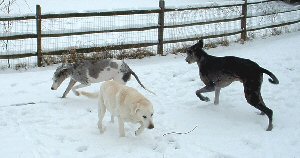 No I am not going to play!!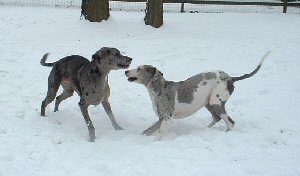 Okay NOW you are asking for it!!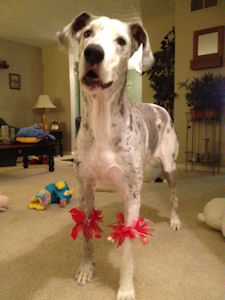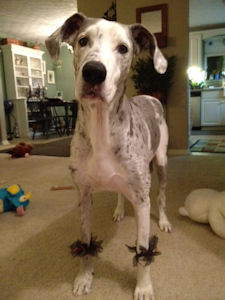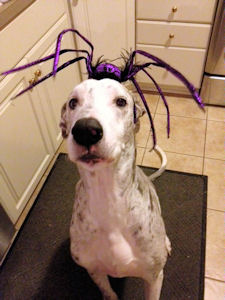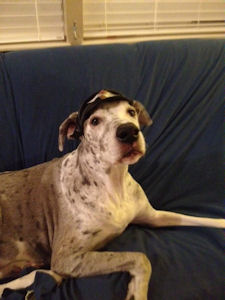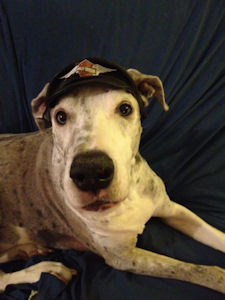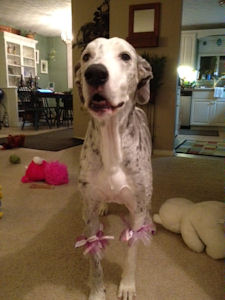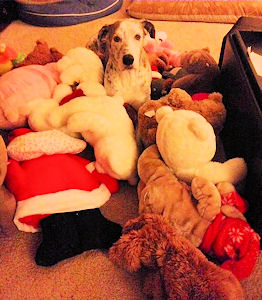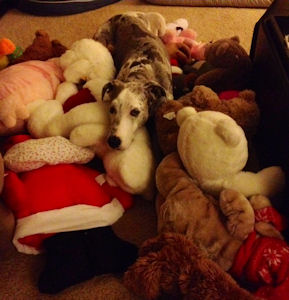 Okay You choose which ones should I put in my portfolio!!!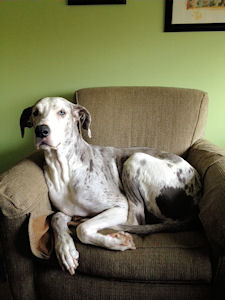 I am special!!
All images and text on this site Copyright © 1998-2023 Harlequin Haven Great Dane Rescue, Inc. unless otherwise credited. Use of any image or text without written permission is expressly forbidden. All rights reserved.