Harlequin Haven Great Dane Rescue
Wagner
I have had quite a few homes in my very short life. This last family only kept me for a week when they took me to the Franklin County Animal Shelter and dumped me. They said I was too big and they did not have room for me. Do you really think I grew that much in a week?? Okay really what do you expect from a Great Dane puppy? Do you think I will be Chihuahua size? Gee I was bigger them most Chihuahua's when I was born!! Please people do your research before buying a Great Dane puppy and lining the breeders pockets!! The rescue is loaded with homeless Great Danes and yet breeders continue to breed. WHY?
My breeder may not have cared what happened to me since they did not microchip me or tattoo me so they would know if I ended up in a shelter but at least the rescue cared. The rescue came for me as soon as they heard I was needing their help.
With the rescues help I quickly found my forever home and they have made the commitment to me that I wanted from my forever home!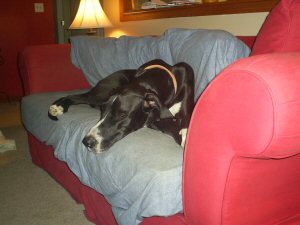 Yep a couch was one of my requirements!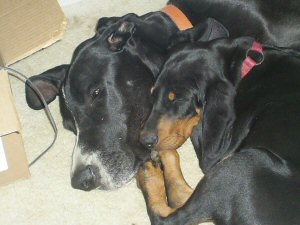 Yep I like to snuggle too!!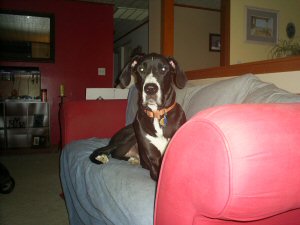 Did someone say it was dinner time?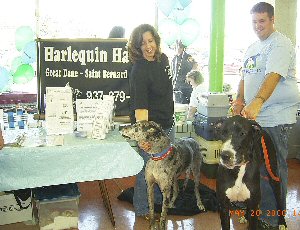 Dad and I help the rescue to find other dogs forever homes!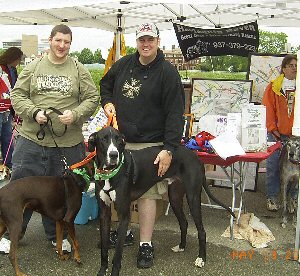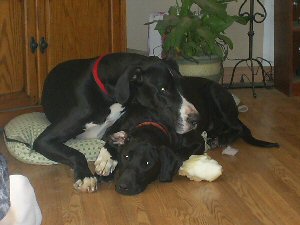 Don't worry mom I have Bandit!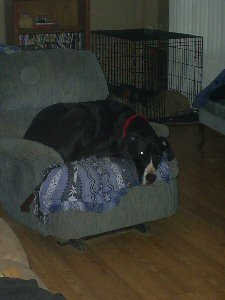 Mom can you make the others be quiet I am trying to take a nap!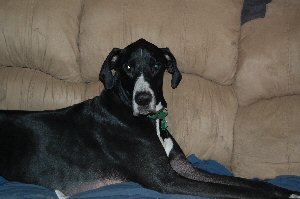 Glad the others are outside so I can watch TV!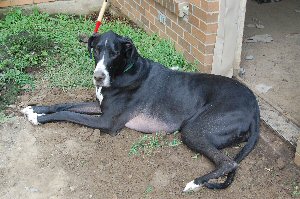 The things ya have to do to get some peace and quiet!
All images and text on this site Copyright © 1998-2023 Harlequin Haven Great Dane Rescue, Inc. unless otherwise credited. Use of any image or text without written permission is expressly forbidden. All rights reserved.