Sugar
According to our breeder we were an accident!! She did not realize that an un-spayed female and a un-neutered male would produce puppies. She sold 4 of our brothers and sisters but when no one wanted us she called HHGDR to come for us.
I was not at the rescue long as a matter a fact my first day I was available I was adopted!! I now have a big family 3 four legged siblings and a mom and dad that all love me very much!! My big brother Bart even came from the rescue just like me!!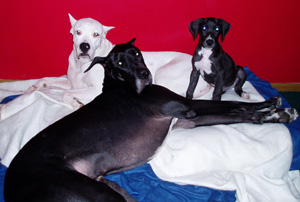 I like my new family!!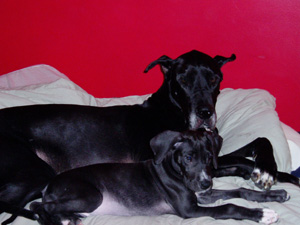 My big brother Bart takes care of me!!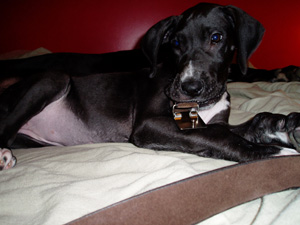 Enough of the pictures I want a nap!!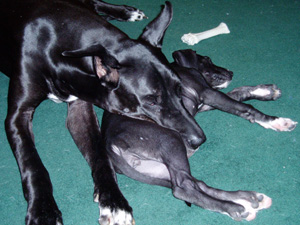 My brother Bart even takes naps with me!!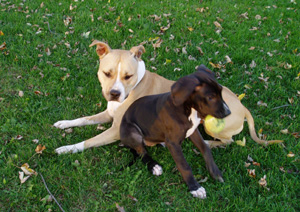 This is my cousin who stopped by to play with me!!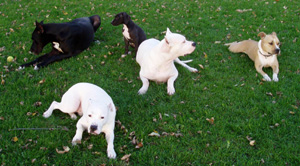 My first family portrait!!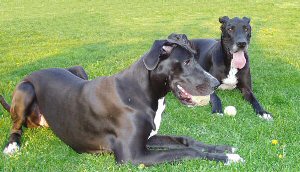 Now can you tell who is who??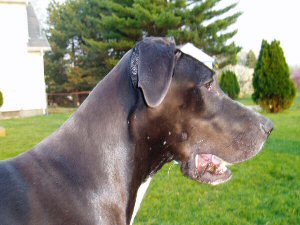 I got the ball and I am not sharing!!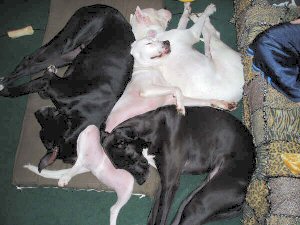 I need my own bed!!
All images and text on this site Copyright © 1998-2023 Harlequin Haven Great Dane Rescue, Inc. unless otherwise credited. Use of any image or text without written permission is expressly forbidden. All rights reserved.