Sterling
My owner dumped me at the Toledo Area Humane Society, she said she no longer had time for me. I was terrified at the shelter and the wonderful people there realized the situation was not right for me so the called HHGDR who immediately arranged my transport to the rescue. I am another example of a person getting a Great Dane and NOT doing their breed research first!! I was purchased from a backyard breeder in Michigan when I was 7 months old then just 3 months later I was dumped!! I was adopted from the rescue in August 2007 and now have been returned. I really thought I had found my forever home but I guess not much in this world is forever.
Well I am giving it another chance hopefully I got my forever home this time!!! Mom an dad have promised me and my sisters say they won't let me be dumped again!! I must say it feels better this time and I really do feel loved!!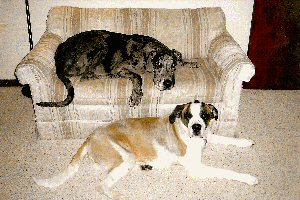 My sister already knows I get the couch!!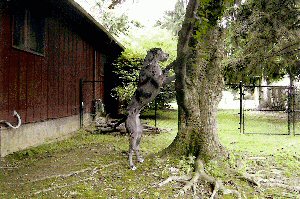 Mom Dad come help me get the squirrel out of the tree!!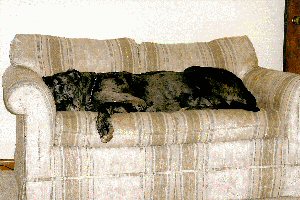 Nap time!!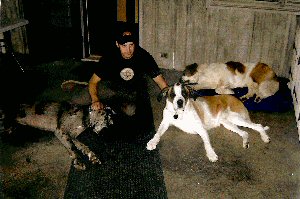 No dad we don't wanta go play we are resting!!!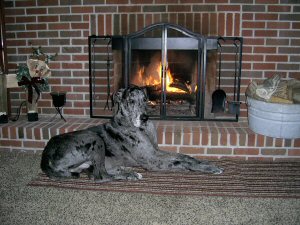 I love laying in front of the fireplace!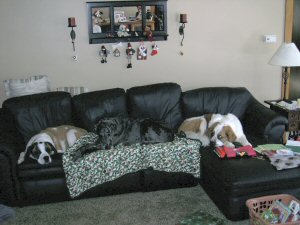 At least I don't have to share my blanket!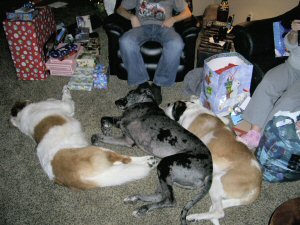 Wake me up when you get to my presents!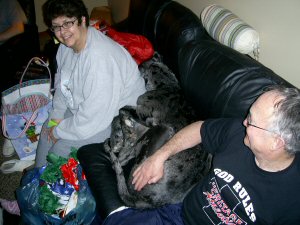 I thought sharing the couch with my sisters was bad!!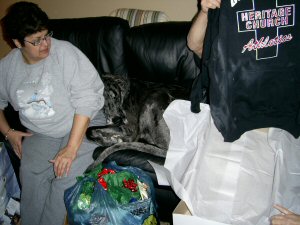 I am not giving up my couch!! Grandparents or not!
All images and text on this site Copyright © 1998-2021 Harlequin Haven Great Dane Rescue, Inc. unless otherwise credited. Use of any image or text without written permission is expressly forbidden. All rights reserved.