Stanley
My owner contacted HHGDR when he first got me asking how to fatten me up. They explained to him that I needed quality food and to go to a vet for a check up that I may have worms or even heartworm. My owner claimed he could not afford to buy me quality food or take me to the vet. The woman at the rescue told my owner if he could not afford to have a Great Dane then he needed to bring me to the rescue where I could get the help I needed. My owner agreed and said he would bring me that week well a month passed then another and another finally one day he decided to bring me to the rescue. I had lost even more weight and had been living outside with little shelter. My owner said I was a great dog but he had spent so little time with me I wonder how he knew? He did not even know that I was neutered.
The rescue was not happy with my owner because of my condition, I was emaciated and was covered with calluses from laying on the hard ground without the proper bedding.
As the rescue expected I was heartworm positive.
The rescue nursed me back to health and when I was ready they helped me find my forever home! I now have a loving family that loves me as much as I love them!!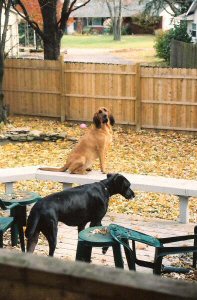 My sister thinks she is a Queen sitting up there!!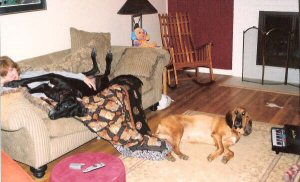 I love laying with mom on the couch!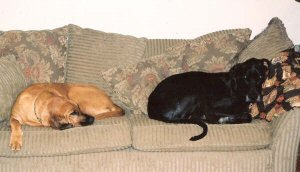 I really love the couch!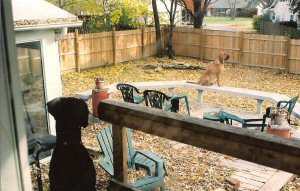 Yep she is sitting there again but I am higher up then she is!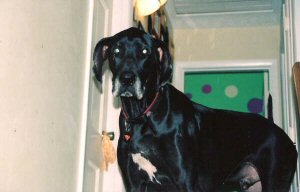 Honest mom I did not do it!!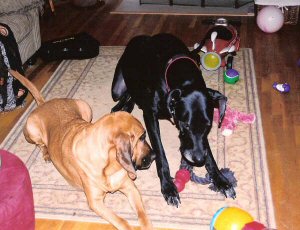 NO! I am not sharing my toy!!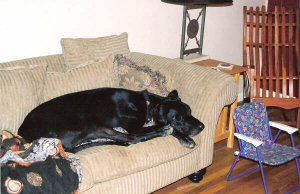 I really really love the couch!!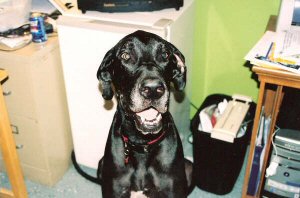 Hi Mom!! I am just sitting here not doing a thing!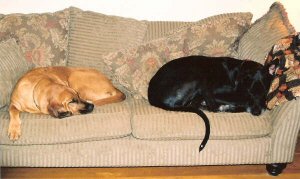 Yep you guessed it I am crashed on the couch!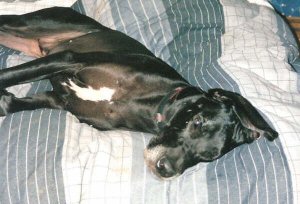 Yep this is better I really love the bed!!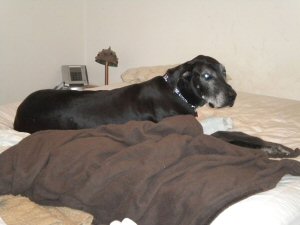 Hey did you not see the do not disturb sign on the door?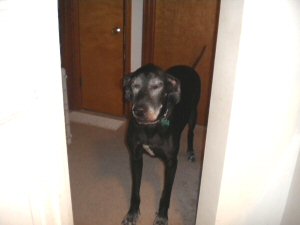 Okay I was not ready for that!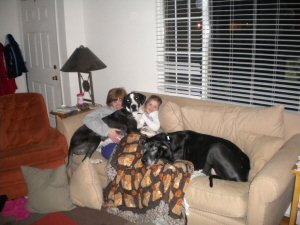 Family snuggle time!!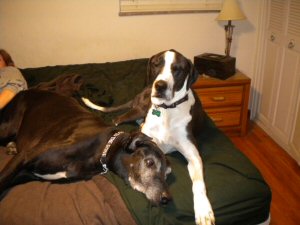 Behave kid!!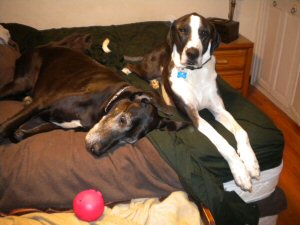 Kids!!
All images and text on this site Copyright © 1998-2023 Harlequin Haven Great Dane Rescue, Inc. unless otherwise credited. Use of any image or text without written permission is expressly forbidden. All rights reserved.