Sharona - ADOPTED
ADOPTED: Well Santa didn't let me down!! Okay he was a bit tardy but HEY late is better than never! I love my new family I have a big brother Kane that was adopted from Harlequin Haven 9 years ago, he will be 10 years old this October and a little brother Aldo he was adopted from the Clark County Animal Shelter many years ago. Of course, the best is my new Mommy she was worried I wouldn't want to sleep in bed with them!! Boy was she wrong!!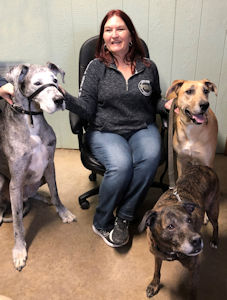 My beautiful new forever family!!
Before Pictures & My Story Below
I have had several homes in my short life and some I do not remember. My last two were a county animal shelter where they adopted me out to a nice young couple that lived in a small apartment and were going full time to college and working full time, do ya see the problem there? Then as many young relationships go, they broke up and she left. After several months of him trying to take care of me and being gone all the time he made the decision to send me to Harlequin Haven Great Dane Rescue.
I am a very sweet and loving girl!! I love giving kisses and playing with toys!! FYI, I LOVE TOYS!!!

Update 7/10: Last week we got some new pictures taken, not as many as Grandma wanted because it was too hot but we did get a few. Check mine out below.
Update 7/17: Lynn let me try out her couch, I look pretty good on it don't I? See my pictures below!
Update 11/6: Check out my adorable pictures below, but don't tell Axle I was on his couch or that I stole his hedge hog. It can be our secret!!
Update 12/02: Well it is not looking promising that I will get a forever home before Christmas! Come on people would you not love a sweet, loving and ever so helpful girl for Christmas?? I promise to help take the tree down for you.
Update 12/17: Well, no home for Christmas but paws crossed I will find my forever home in 2023!! Oh well I can't wait till Santa comes cause I want some new toys!!!!
Update 1/15: I just want to thank Santa for the toys he brought me for Christmas! I love my toys but I really want a forever home!! I am a very happy and loving young lady that just want a real forever family!!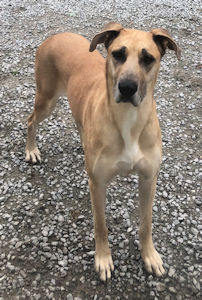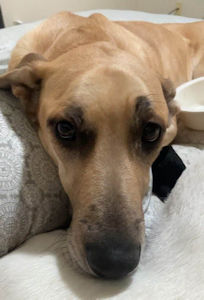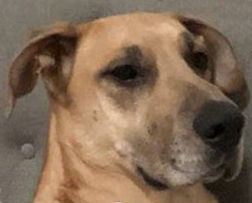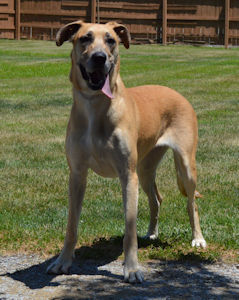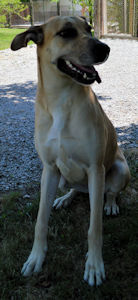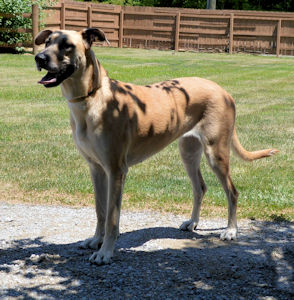 7/03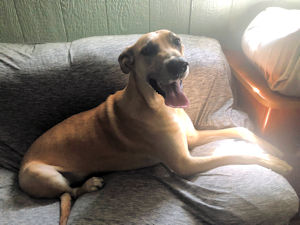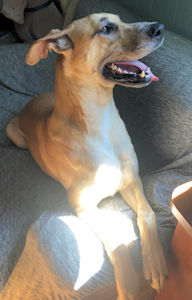 7/17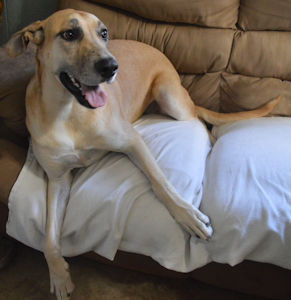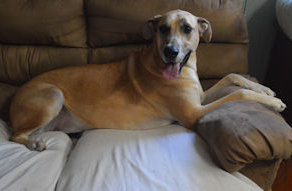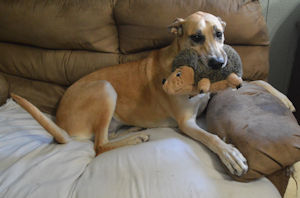 11/6
Date of Birth: 11/07/2020
Description: female, fawn, natural ears - Great Dane - Shepherd Mix
All images and text on this site Copyright © 1998-2023 Harlequin Haven Great Dane Rescue, Inc. unless otherwise credited. Use of any image or text without written permission is expressly forbidden. All rights reserved.