Scarlett aka Sawyer
I was found along with my brother Rhett scrounging for food, I was so hungry I even tried to steal the food from a raccoon trap and had gotten my paw caught. We were slowly starving to death but we were lucky the Franklin County Animal Shelter came and saved us. When our stray time was up we were transported to HHGDR. We then received the care and food we needed. The rescue said we were both 30 - 40 pounds underweight. It took time for us to gain our weight and I had issues trusting humans. But it all came in time.
I found my forever home I now have a mom and dad that love me and are helping me to make up for lost time. I love them and they spoil and love me!! My prayers were answered!!!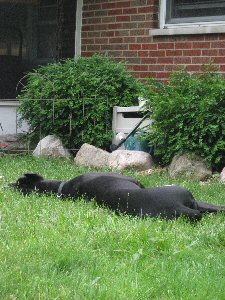 I love laying in the grass!

This is my dad, he is the bestest dad ever!

I love taking a nap on dads lap!

Life is great!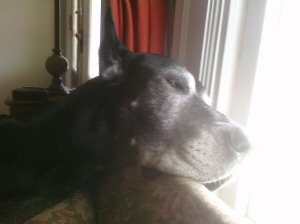 The sun sure feels good today!!

I love watching dad work!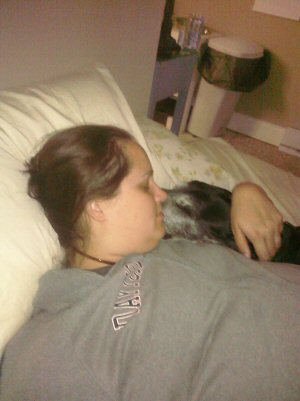 I sure do love to snuggle!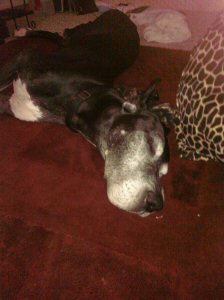 Nap time!!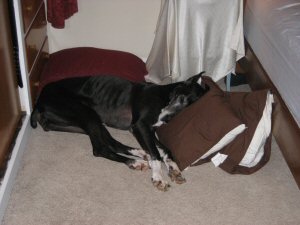 What pillows?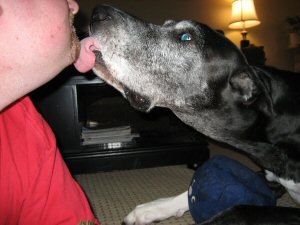 I sure do love giving kisses!!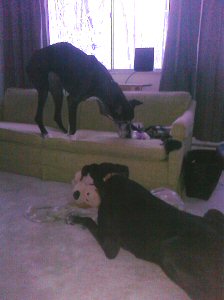 Okay I am counting my toys Jax!!!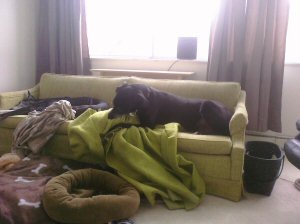 That's right chew up your blanket!!

My new brother Jax and I share!!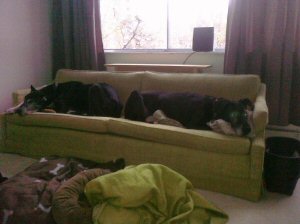 Just stay on your end of the couch!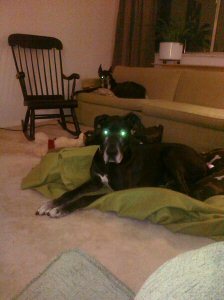 Dad enough with the pictures!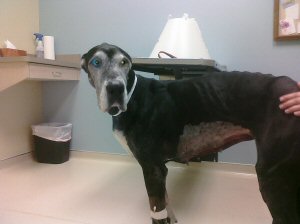 I had to have surgery and mom and dad came everyday to visit!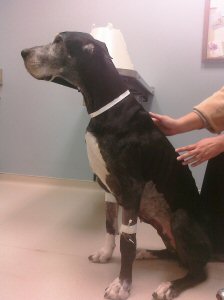 Scratch a bit more to the left please!!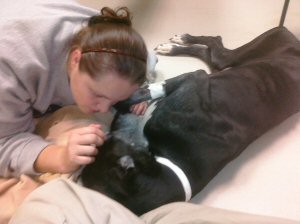 That's right sing me to sleep!!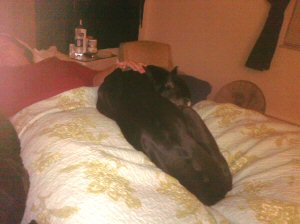 Now this is the way to recover from surgery!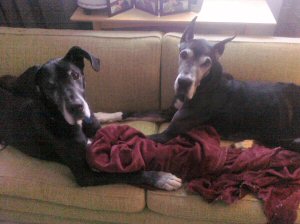 I promise mom we are not being good!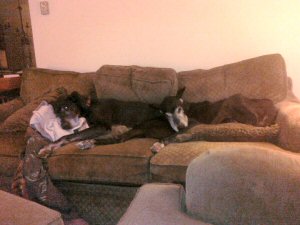 Friends for life!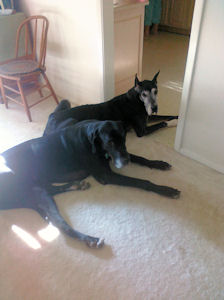 My new brother Zeff!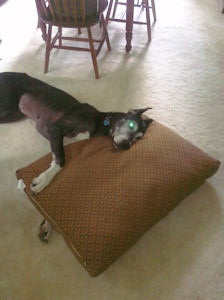 I love my pillow!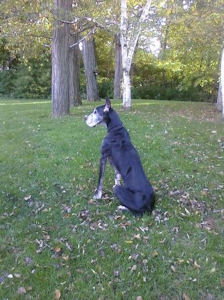 I love my new yard!!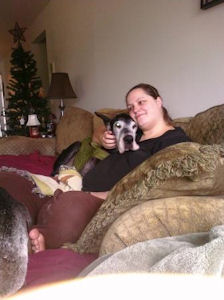 Of course snuggling is good too!!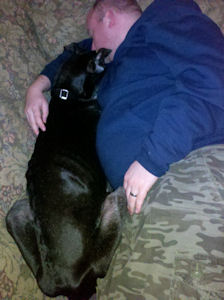 Life is great!!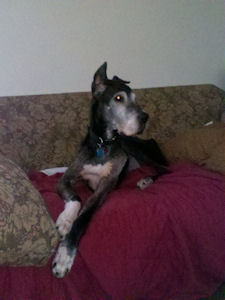 Yep I am still Queen of the house!!

All images and text on this site Copyright © 1998-2023 Harlequin Haven Great Dane Rescue, Inc. unless otherwise credited. Use of any image or text without written permission is expressly forbidden. All rights reserved.