Ronny
My owner decided one day that they no longer had room for me. I did not understand what she meant by no room I had lived outside on a chain my entire life so what had changed? She called the Nelson County Animal Shelter to come for me and they immediately called HHGDR.
When I arrived at the rescue it was a strange concept for me since I had never been a house dog, never had a soft bed or even enough food. It took the rescue quite a bit of time to even get the rust stains out of my hair from having had a chain around my neck for so long.
I was at the rescue for quite a while before my forever home showed up. My dad is the greatest!! My dad thought that since I was no longer a pup I would act all adult well I showed him that you are as young as you feel and I feel like a little puppy now that I have my own dad!!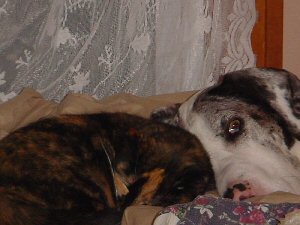 My sister and best friend Emma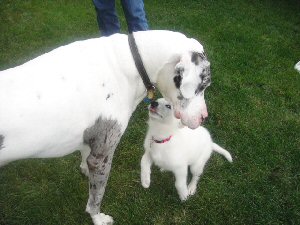 A new friend!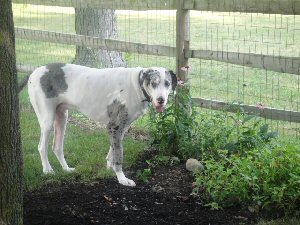 A peaceful place!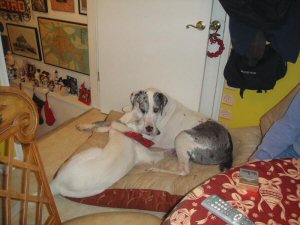 Okay kid you can stop growing!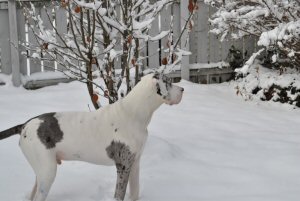 This snow is kinda pretty if it weren't so cold!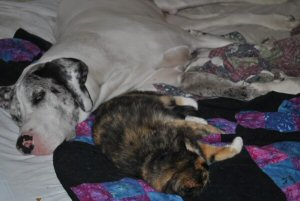 I love snoozing with my sister!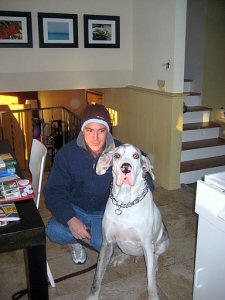 Where is my coat??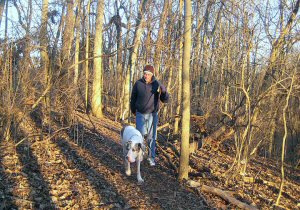 Sure wish I had a coat?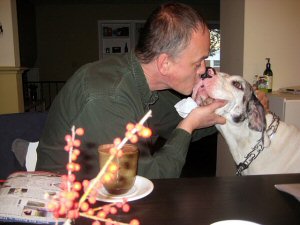 I love you too dad!!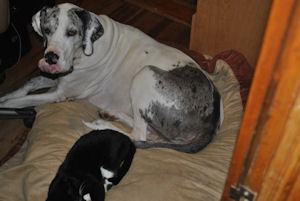 Kitty since you will not get off my bed you might make a good snack!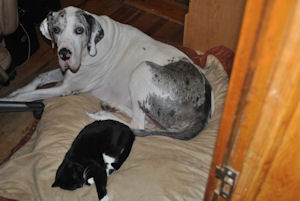 What dad? I did not say I would eat the kitty!!!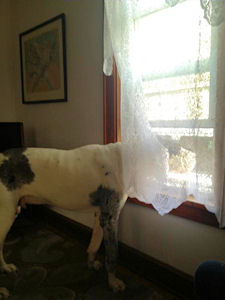 What a nice day!!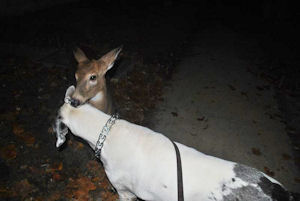 You sure smell funny!!!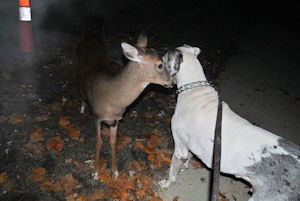 You took funny too!!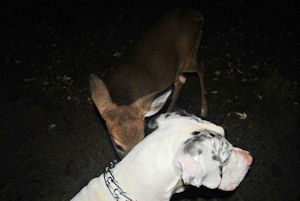 Hey I don't smell funny it is you!!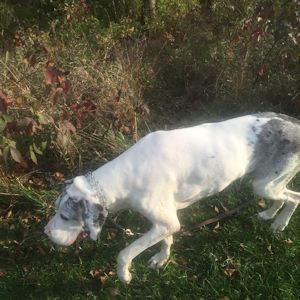 Dad do ya think we will find the deer again??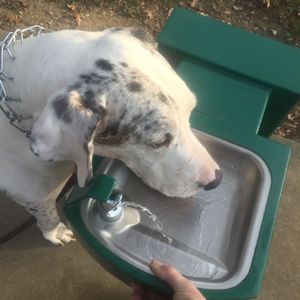 Sure glad we found this water fountain!
All images and text on this site Copyright © 1998-2023 Harlequin Haven Great Dane Rescue, Inc. unless otherwise credited. Use of any image or text without written permission is expressly forbidden. All rights reserved.