Rhett
I was found along with my sister Scarlett scrounging for food. We were slowly starving to death but we were lucky the Franklin County Animal Shelter came and saved us. When our stray time was up we were transported to HHGDR. We then received the care and food we needed. It took months for us to gain the weight we needed plus to get healthy. We were both 30 - 40 pounds underweight. Once we were healthy we had to adjust to being inside dogs and trusting humans. It took a while for anyone to even be interested in me but finally I was the chosen one! I now have a loving family and even have a new sister Bailey that also was adopted from the rescue!!!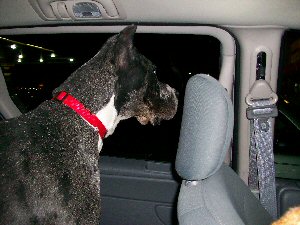 I love going for car rides especially this one it was the day I was adopted!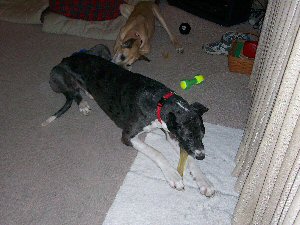 Wow I have tons of toys!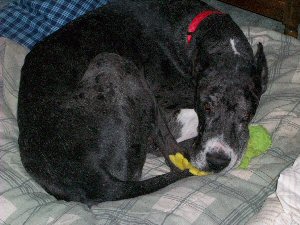 This is my favorite toy!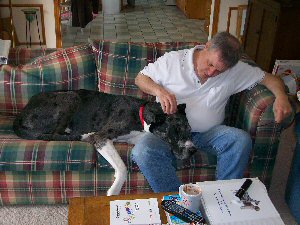 I love my new daddy!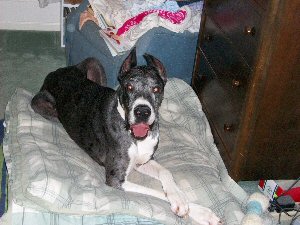 I have a really soft bed of my very own!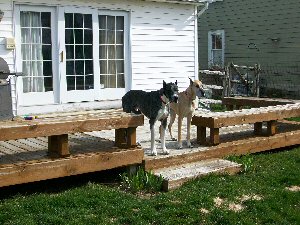 Yep this is boring!!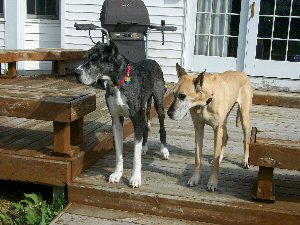 Ya wanta go back inside?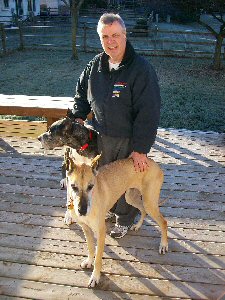 Come on dad let's go for a walk!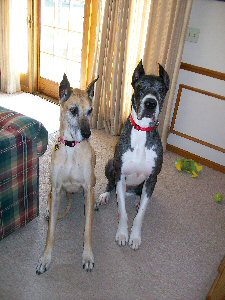 See what a pretty couple we make!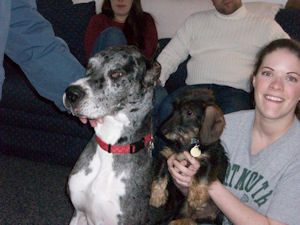 Really mom???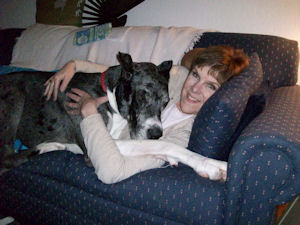 Now this is snuggling!!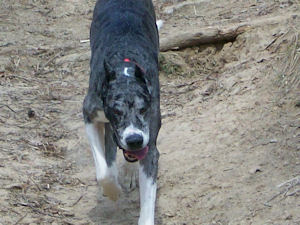 I really am not into exercise!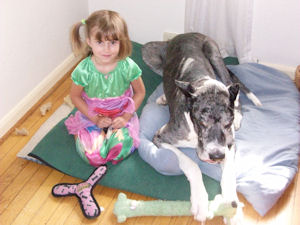 Just don't take my toys and you can sit here!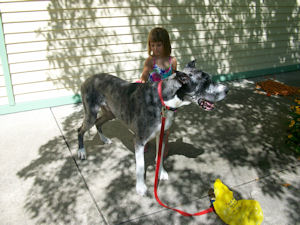 A little more to the right!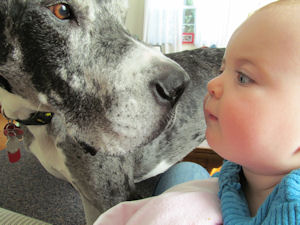 If I kiss you promise not to tell!
All images and text on this site Copyright © 1998-2023 Harlequin Haven Great Dane Rescue, Inc. unless otherwise credited. Use of any image or text without written permission is expressly forbidden. All rights reserved.