Pierce aka Brutus
My owners contacted Harlequin Haven Great Dane Rescue several months after they realized that I was deaf. They told the rescue I was stupid and dumb because I could not hear and they said I could not be trained. They said all kinds of mean things about me!! The rescue immediately said they would take me and even came and picked me up. For being so dumb and stupid in less then a week I learned to come, sit and YES even potty outside!! I am anything but dumb and stupid, yes I do have a handicap but that is my only issue. I am more then willing to learn with just kindness and love! Grandma says I am a very smart boy!!! I needed to gain about 15 - 20 pounds because Grandma says my ribs and hip bones should not have been sticking out.
Once I gained my weight I sweet talked one of the volunteers on grooming day and YES she fell in love with me!! I now have a wonderful forever home!!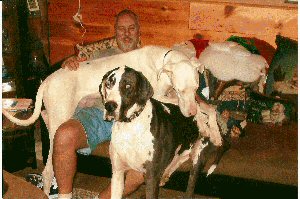 See I am still a lap puppy!

This is so comfy!!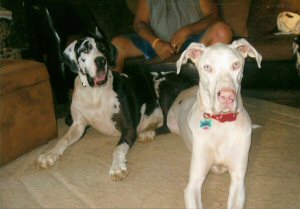 I refuse to smile unless I get a treat!!

I am bored mom I need a new toy!!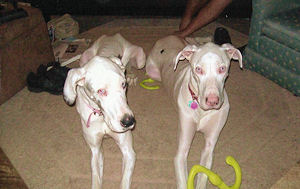 Really!! She copies everything I do!!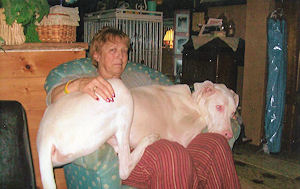 This chair is too small for both of us!! Time to go shopping!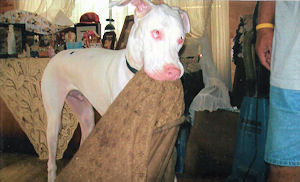 Ya mean this is not a toy??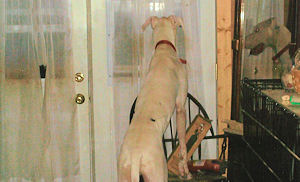 I know someone is coming!!!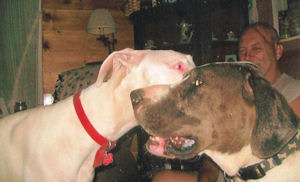 Let me tell you a secret!!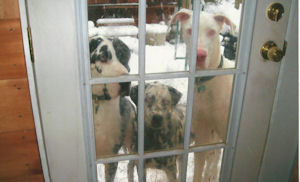 Hey it is cold out here let us in!!!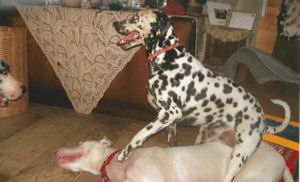 Okay Scarlett you win!!!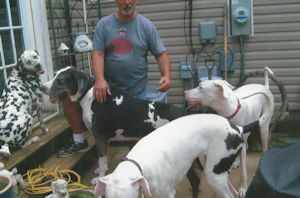 Come on dad lets play!!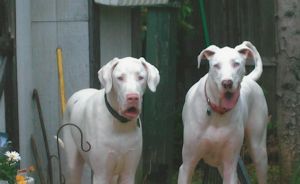 Mom I told him not to water your flowers!!!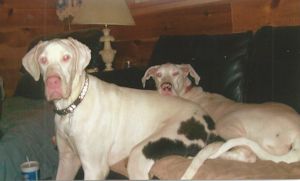 Mom can you make Ozzie get off the couch???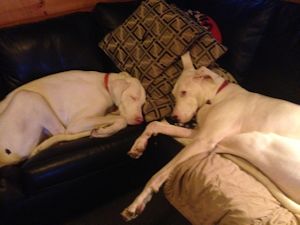 Really!! I am trying to sleep!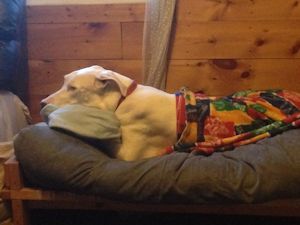 Thanks for the blankey mommy I was cold!!
All images and text on this site Copyright © 1998-2023 Harlequin Haven Great Dane Rescue, Inc. unless otherwise credited. Use of any image or text without written permission is expressly forbidden. All rights reserved.