Nikki C.
My first Dad walked out on us then Mom had to move to a apartment where we were not allowed. We stayed at a friend of Mom's but that was not working out so Mom called HHGDR to take us. Mom said she could no longer afford to care for us. Sheena and me had been together since we were little pups but we realized we were never getting a home if we did not separate. Sheena was adopted and I stayed at the Rescue waiting for my forever home.
Well, I finally found one! I now live in the country with a big fenced yard and I have two adopted canine sisters to play with, Paige and little Gidget. I also have 5 adopted feline sisters and brothers and sometimes they like to play too. But our favorite activity is all laying together on our big soft bed. Mom and Dad love us all!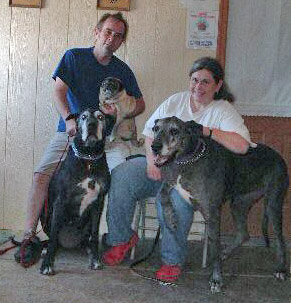 Here we are on my adoption day: Dad's holding Gidget and Paige, and that's me and Mom on the right. Don't we look happy?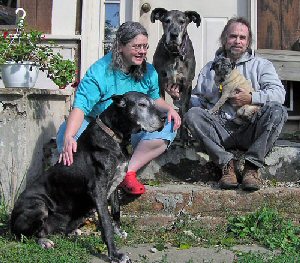 I love my family!!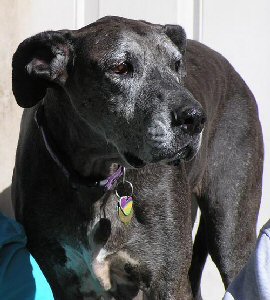 Yep this is MY home!!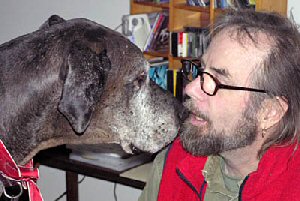 Okay Dad I hear ya!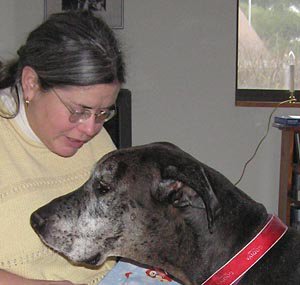 Mommy, daddy is picking on me!!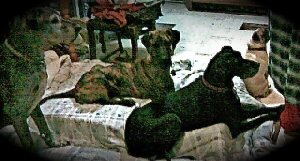 Hey I am the oldest I should get breakfast first!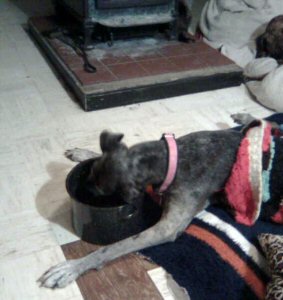 I love washing dishes!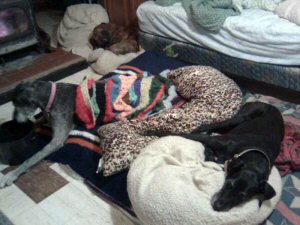 I am NOT sharing!!
All images and text on this site Copyright © 1998-2023 Harlequin Haven Great Dane Rescue, Inc. unless otherwise credited. Use of any image or text without written permission is expressly forbidden. All rights reserved.