Louis - ADOPTED
ADOPTED: I found my forever home!!! I NOW have a 3 brothers (1-4 legged and 2 human), and a 4 legged sister and a wonderful mommy and daddy!!! I think I love my new daddy most cause he slept with me last night!! But all are very special!!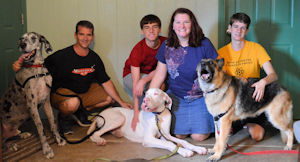 Our family portrait! If ya didn't know I am the handsome one in the middle!!!
Click here for more pictures
Before Pictures & My Story Below
My breeder gave me to a young man when she was unable to sell me. He knew he could not care for me the way I deserved so he took me to Sacred Hearts Animal Sanctuary who immediately contacted Harlequin Haven.
Update 3/3: I am now ready for adoption!! I am a very good puppy, I may not be able to see but I listen and I am a very quick learner!! I am already crate trained and will gladly follow my seeing eye dog outside where I play like a normal puppy!
Update 3/24: Just wanted to show you how big I have gotten!! Check out my new pictures below
Update 4/1: What a great day!!! The Easter Bunny visited and left us all special treats!! I even got an Easter Bunny of my very own!!! Plus I got a new crate for when no one is around to make sure I don't get into things, I had outgrown my other crate!! My new crate is HUGE!! Me and my new bunny got our picture taken together, check them out below!
Update 5/5: Just a quick update! I wanted to share some new pictures to show you how big I have gotten plus some pictures of me playing with Lynn!!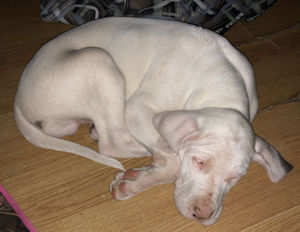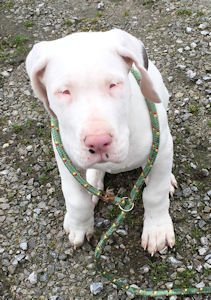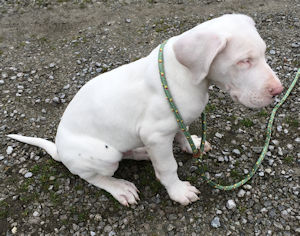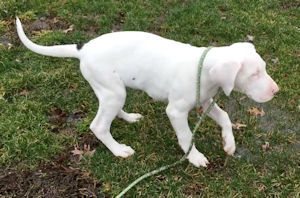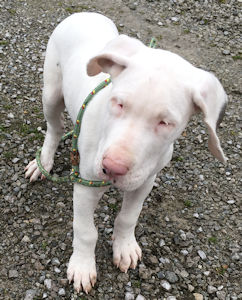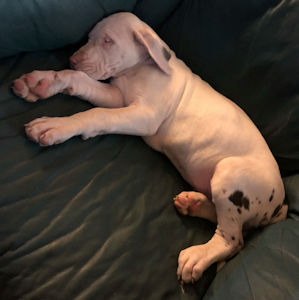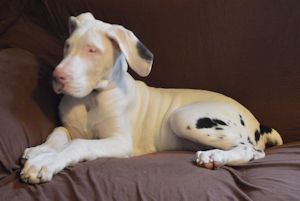 3/24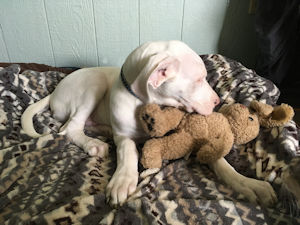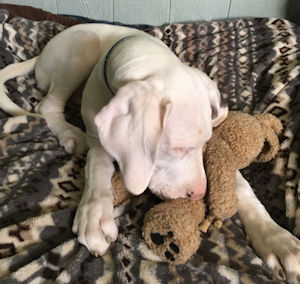 4/1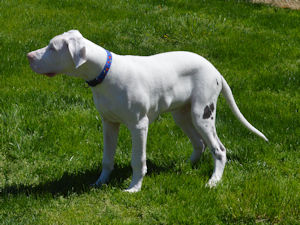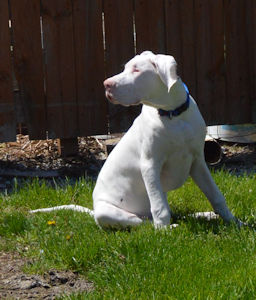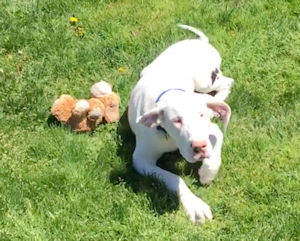 5/5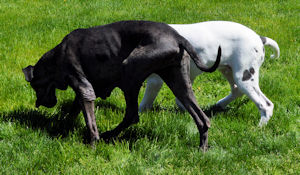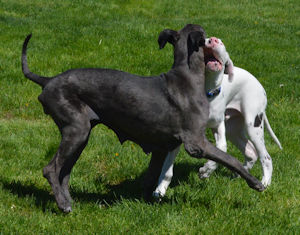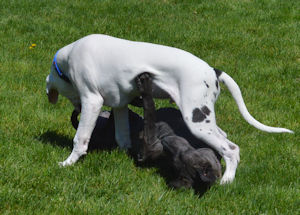 5/5
Date of Birth: 12/2/2017
Description: male, lightly marked Harlequin, natural ears, Blind
All images and text on this site Copyright © 1998-2023 Harlequin Haven Great Dane Rescue, Inc. unless otherwise credited. Use of any image or text without written permission is expressly forbidden. All rights reserved.