Lincoln - ADOPTED
I was found living on the rural roads of Brown County. I was not doing well at fending for myself, I was emaciated. I also was terrified of humans to me they were scary monsters and would do me harm. Luckily when the volunteers from Harlequin Haven came they brought another Great Dane named Gracie who told me that these humans were safe and they would not harm me! I was afraid at first but within a few days I realized that Gracie had not lied to me. I had been given a warm bed and plenty of food and even something they called dog biscuits. The humans did not push me they gave me time to learn to trust on my own and although I am still learning I know that not all humans are bad.
When I came to the rescue I had no idea what living inside was, heck I had no idea what a leash or collar was but with time and lots of loving I now love being a house pet. I am a very sweet boy and I am looking for a very kind, gentle and loving family that will show me the love that I missed out on the first year and a half of my life!
ADOPTED: I found a life I never dreamed would come true for me!! I am a loved member of the family!! My best friend Caleb and I found our forever mom!!!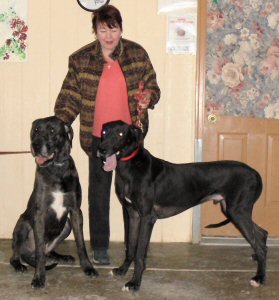 Our Mom!!
Click here for more pictures
Before Picture Below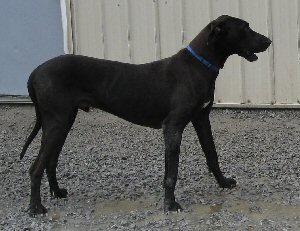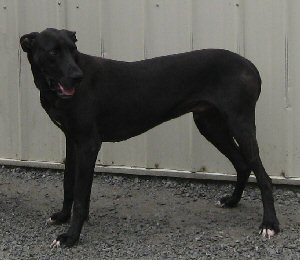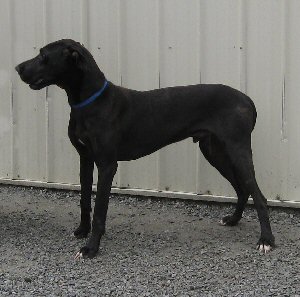 Date of Birth: 10/2007
Description: male, black with white marks, natural ears

All images and text on this site Copyright © 1998-2023 Harlequin Haven Great Dane Rescue, Inc. unless otherwise credited. Use of any image or text without written permission is expressly forbidden. All rights reserved.