Kalista - ADOPTED
ADOPTED: I have found my forever home!! We were meant to be together and I knew it as soon as I meant them. Mom and Dad are the best parents a dog could ever have and I have a wonderful brother and sister!!! I will be the bestest Dane ever for them!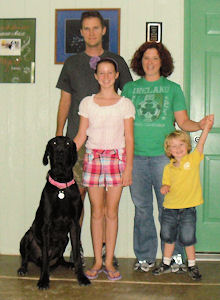 My new family!!! You can see the love!!
Before Pictures & My Story Below
My owners realized that they bit off more then they could afford when I had 10 puppies and they did not sell as quickly as they had wanted. I was losing weight and could not feed my puppies as much as they needed. Of course I am a puppy myself! I turned 1 year old just 13 days before I had my puppies.
My owner contacted Harlequin Haven and brought my remaining 4 puppies and myself to the rescue. We are now receiving the vet care and food we so greatly needed. When we arrived at the rescue we were given our own area with a nice bed and tons of toys for my puppies to play with PLUS food!! We also all got a nice warm bath and it sure felt great!!! I sure like the AC too!!!
Update July 31: Well we have been at the rescue for a week now and things are great! I have my own area that I can go to and be away from my puppies and can eat without them wanting to eat my food, plus I no longer have to share my toys with them!! When I came to the rescue I had been vomiting and had diarrhea for months and now when I eat my food stays down and my diarrhea has stopped. The vet said I had a uterine infection and was loaded with worms. Life is good!!!
Update August 21: Great News!! I am spayed and ready for adoption!! I am enjoying getting to be a puppy and not having to care for puppies so life is great!! I am a very good girl and I love to play with toys and heck anyone that will play with me!! I love other dogs of any size!! I will get grandma to take a new picture of me this week to show you how beautiful I am becoming. I still need to exercise more to get my figure back but that will come in time!
Update September 25: Wow it sure is not easy getting my figure back!! Check out my new pictures below!! Ya must admit I am beautiful!
Update June 17: I am still looking for my forever home although I will admit I have not been trying real hard cause I am afraid to leave the rescue! Many people say that it is no life living at the rescue but if you ask me it is wonderful!! Grandma and all the volunteers loves us and treat us with such respect, something that many of us have never had!! I have never had love, toys, a bed or heck even food on a regular basis so to me this is heaven. Grandma keeps telling me that there is a wonderful forever home just waiting for me but I am not sure!! I guess time will tell!! I did get some new pictures taken today so you could see how happy and beautiful I am. Scroll down and enjoy!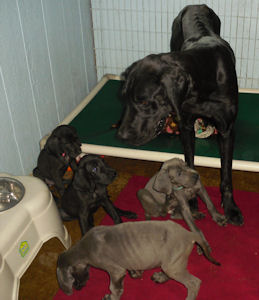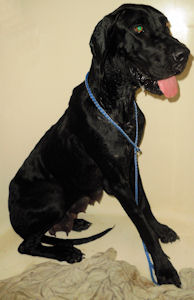 7/23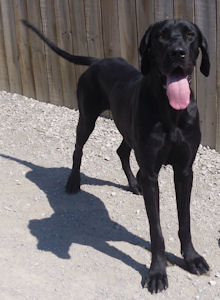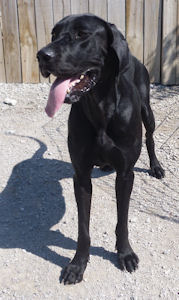 8/22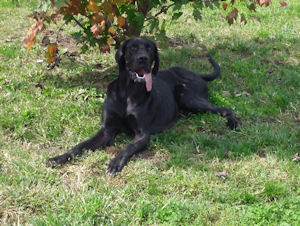 9/25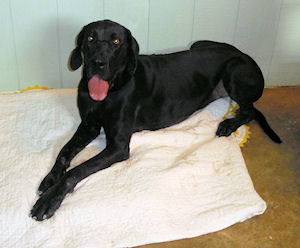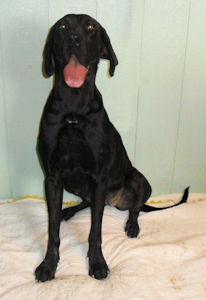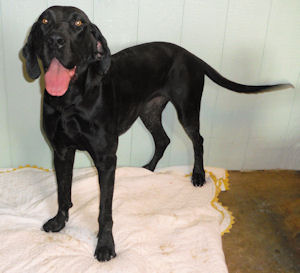 6/17

Date of Birth: 5/07/2010
Description: female, black, natural ears
All images and text on this site Copyright © 1998-2023 Harlequin Haven Great Dane Rescue, Inc. unless otherwise credited. Use of any image or text without written permission is expressly forbidden. All rights reserved.