Joey
I came to the rescue in 2003 and was adopted, then I was returned. My mom called the rescue and told them I was too protective of her and the new baby and that I had to go immediately! When I arrived back at the rescue the next morning Grandma was surprised that I showed no signs of being protective, not even when Gracie climbed in the van to visit the baby.
I guess everything happens for a reason because while I was at the rescue few people showed any interest in me. Then one day my dreams came true!! I have found my forever home I have been waiting for!!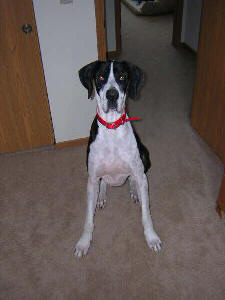 My new house!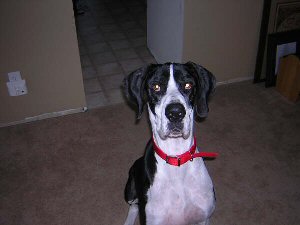 I think I like it here!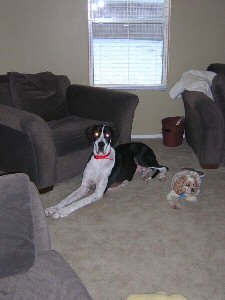 Okay anyone want to go for a walk?

Ya wanta go play or something?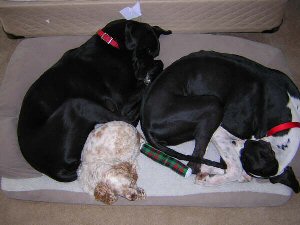 Group nap time!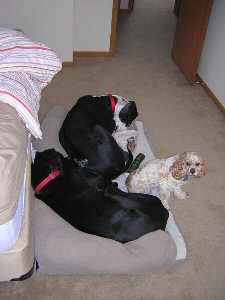 Come back and lay down he will put the camera up someday!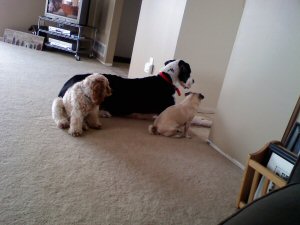 Okay who goes first?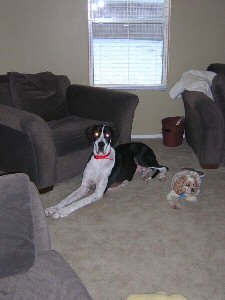 I need a toy dad!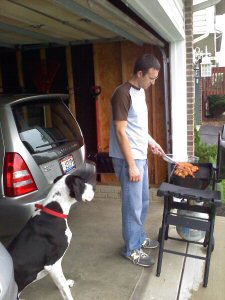 Wow dad dinner looks great!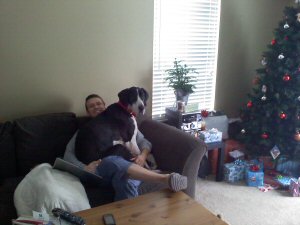 See Dad I told you I could fit in your lap!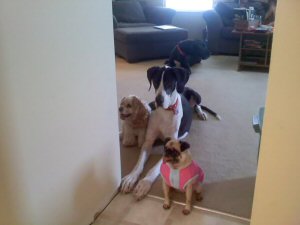 Aren't we cute!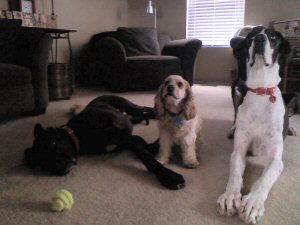 I bet he will give us a treat!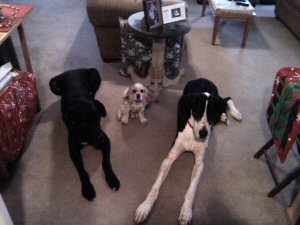 Wow this is a good movie!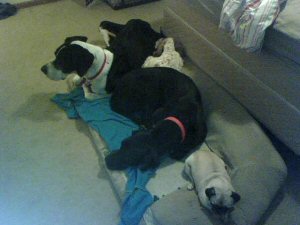 Okay one of us has to find somewhere else to lay!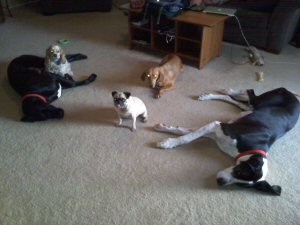 A boring summer day!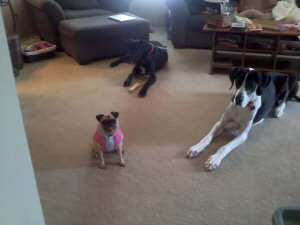 What is she dressed up for?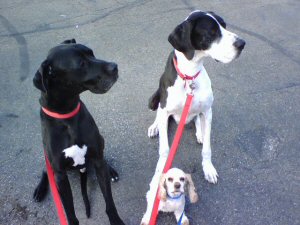 Come on lets go for a walk!
All images and text on this site Copyright © 1998-2023 Harlequin Haven Great Dane Rescue, Inc. unless otherwise credited. Use of any image or text without written permission is expressly forbidden. All rights reserved.