Jimmy
My owners turned me into rescue when they said I was getting too big. I wonder how big they thought a Great Dane would get?
It took a while but I finally found my forever home!!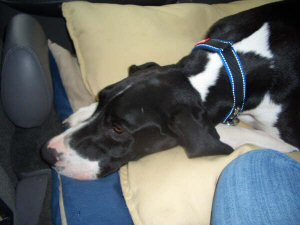 WOW it is a long ride to my new home!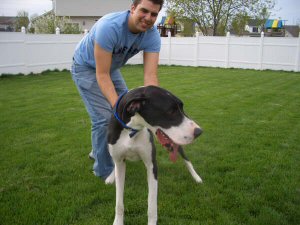 Dad loves rubbing my butt!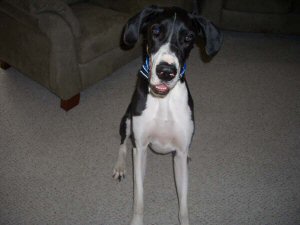 Ain't I cute!!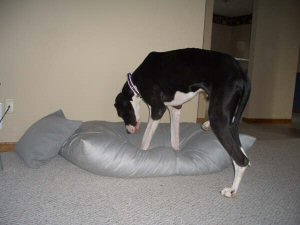 Nice bed!!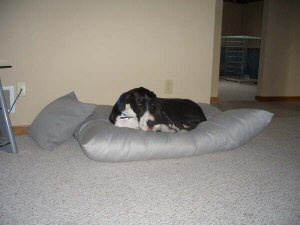 Now this is living!!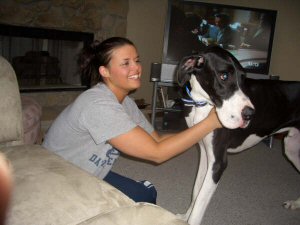 This is my new mommy!!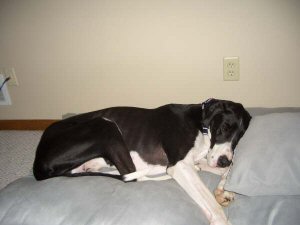 Okay nap time on this comfy bed!!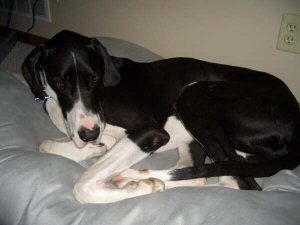 Okay I said nap time!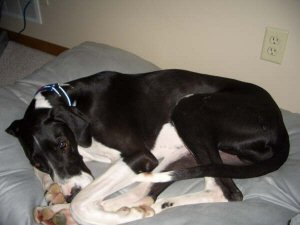 I SAID nap time!!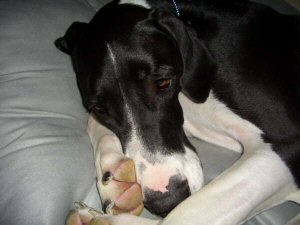 Okay tomorrow when they go to work I eat the camera!!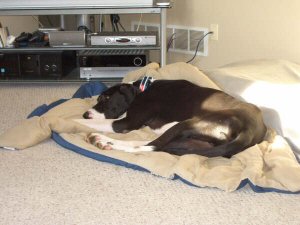 Ya can't get away from the camera!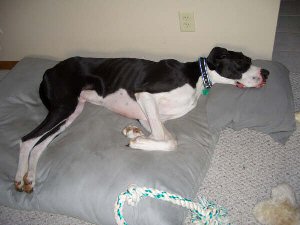 Now this is comfort!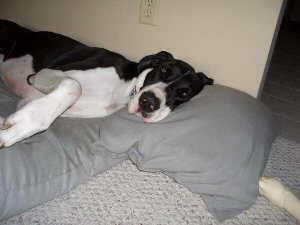 Mom put the camera away I am trying to sleep!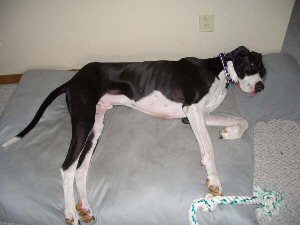 Naptime again! Do ya get the idea I like to sleep?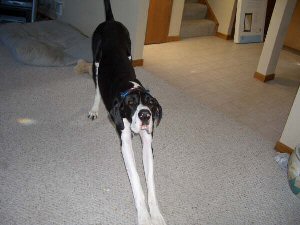 A good stretch then off to play!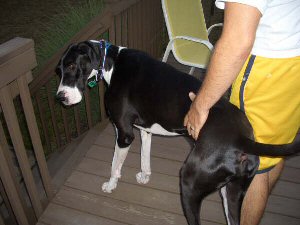 Okay dad I don't know ya that well!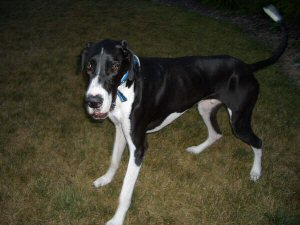 Who wants to play with me?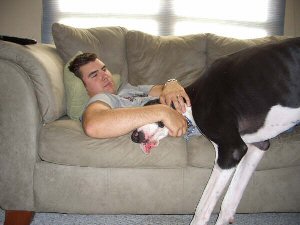 Come on dad share the couch!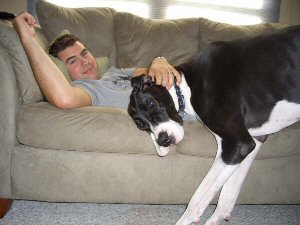 Mommy he won't share!!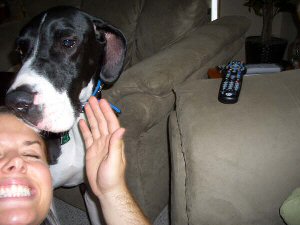 Mom time to play with me!

If ya won't let me lay down I will sit on you!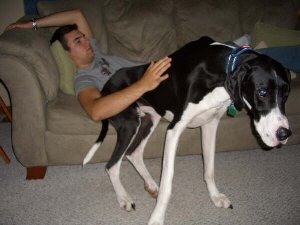 Come on dad I need more room!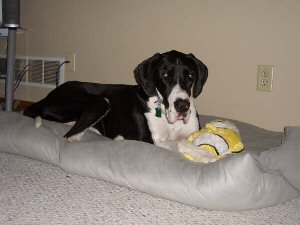 I got my toy and I am NOT sharing it!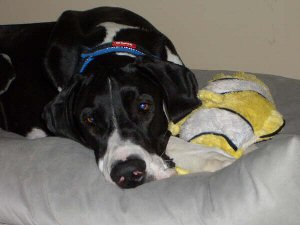 Okay someone want to play I will share my toy!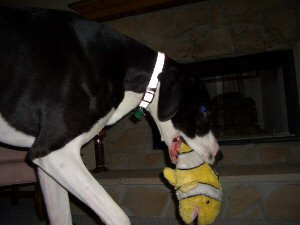 I will just take my toy and play by myself!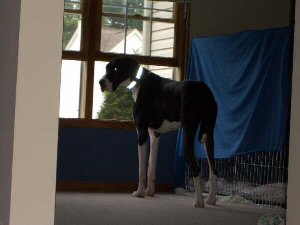 Such a pretty day outside!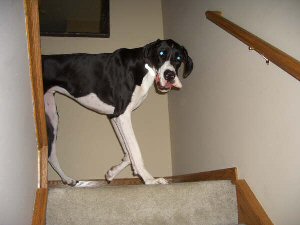 Okay I am ready, lets go!!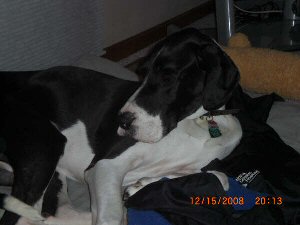 Mom ya know waking me up to take my picture is puppy abuse!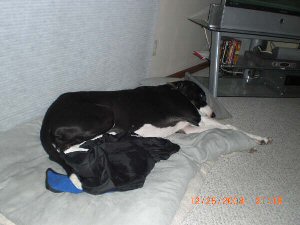 One of these days I am going to take the camera away from mom!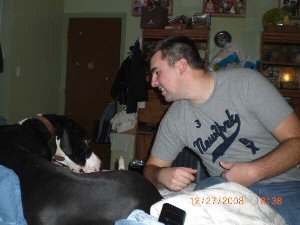 Dad it is not funny I can't sleep with the camera flashing!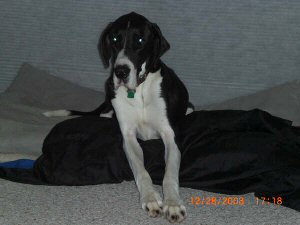 Okay I am awake!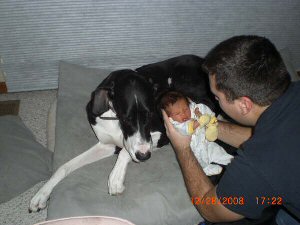 This is my little sister!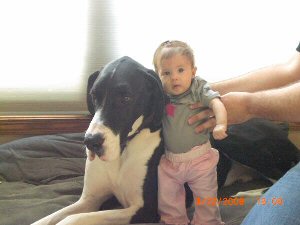 No mom she is not taller then me yet!

Nope mom she still isn't taller than me!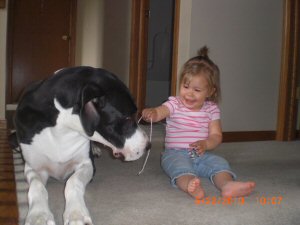 Okay I will wear your necklace!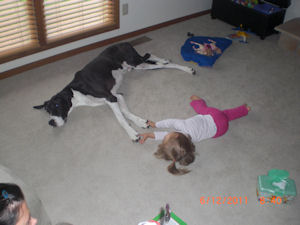 Don't tickle my toes!!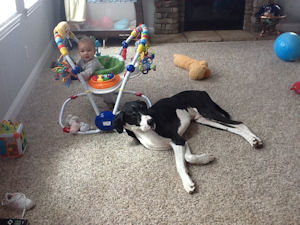 Can't wait till he can drive!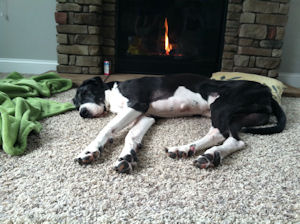 Nap time in front of the fire is wonderful!!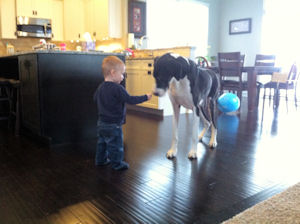 And where did you find this???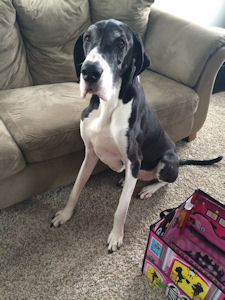 I just get more handsome with age!!

I finally found a tiny bit of sun!!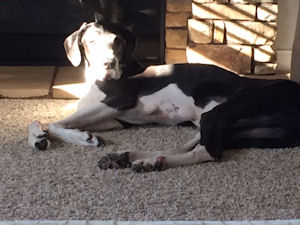 REALLY MOM!!! I am sun bathing!!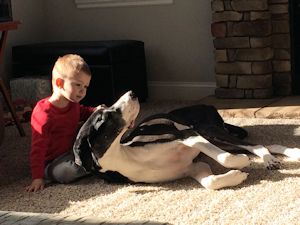 Love is my boy and the sunbeam!!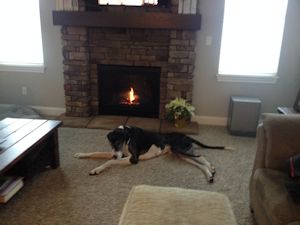 Warm fire and quiet! Life is great!!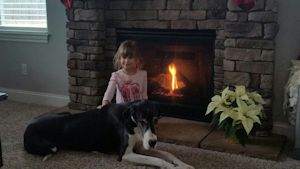 Please rub a bit more to the right!!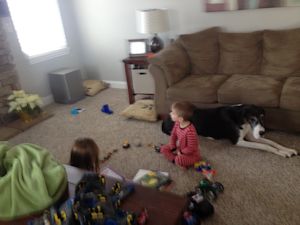 Time to put your toys away so I can stretch out an take a nap!!
All images and text on this site Copyright © 1998-2023 Harlequin Haven Great Dane Rescue, Inc. unless otherwise credited. Use of any image or text without written permission is expressly forbidden. All rights reserved.