Jack
Jack's owner adopted him from a rescue in Columbus, Ohio and when he got off his chain too many times they took him to the Union County Animal Shelter. The rescue was notified but they only take in puppies and since he was a year old they no longer would take him back. Jack's mother was a Saint and well we have no clue what his father was but HHGDR took Jack anyway and started the search to find his forever home. Unfortunately no one was interested in a Saint mix especially one so small.
Jack lived at the rescue for over a year never being looked at but he did not stop looking for that special home. One day a volunteer came and groomed him and Jack decided this was to be his new mom. He did not care that she was a Dane person he knew that she was brought to him that day to be his future forever mom. So each time she came he would show off on how cute and adorable he was and well it did not take long till she knew Jack was to be her new addition.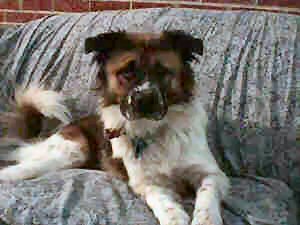 Jack on his couch in his forever home.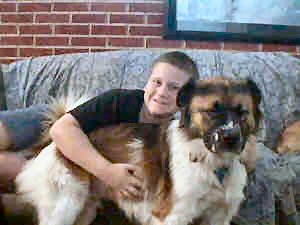 Jack with Evan.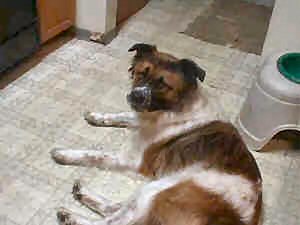 Jack in his 2nd favorite room the kitchen awaiting dinner.

Jack and Jet in their favorite room on their favorite bed.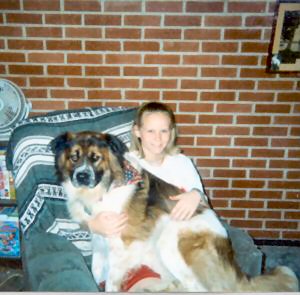 My sister loves to hold me!!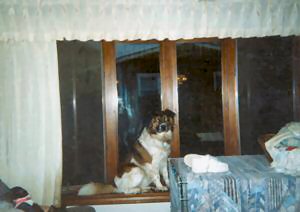 Look at that handsome dog!!!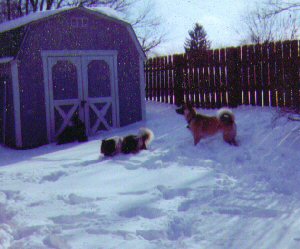 Its heck being short!!!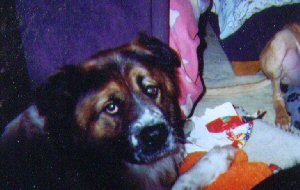 But mom I thought it was time to open presents!!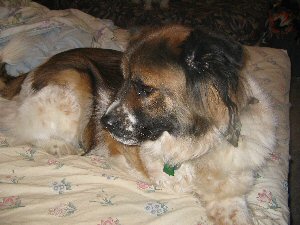 No mom I will not share the bed!!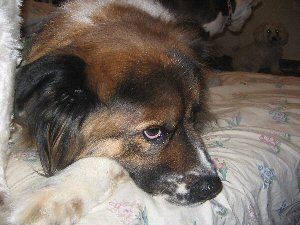 I am pouting!!
All images and text on this site Copyright © 1998-2023 Harlequin Haven Great Dane Rescue, Inc. unless otherwise credited. Use of any image or text without written permission is expressly forbidden. All rights reserved.