I was found wandering the streets of Columbus and taken to the Franklin County Animal Shelter. As soon as my stray time was up they called HHGDR to come for me.
I lived at the rescue for 2 years, every week people came to adopt dogs but no one ever even wanted to look at me, after all I was just a plain old black with white marking!! Then one day this family came and well to be honest I figured they would never adopt me. BUT guess what they did!! Now I have a real family of my very own and mom and dad promised no matter what I would always be there favorite little black Dane!!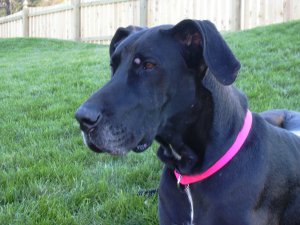 Now am I not beautiful!!!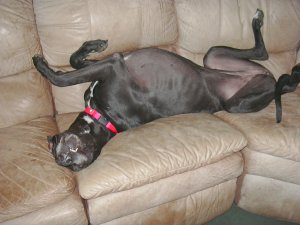 This is the life!!!!

I belong on a calendar!!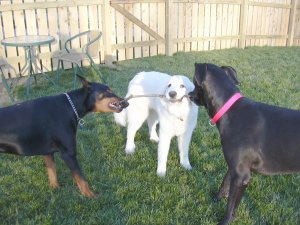 Now this is a real game of tug o war!!!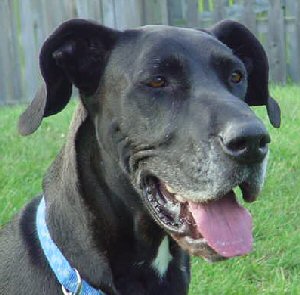 Yep still beautiful even if I am a year older!

Hummm what to do now!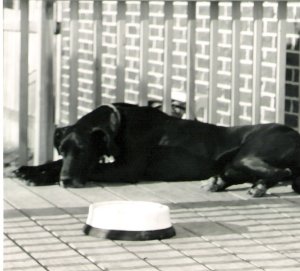 A nice nap in the warm sun is nice!!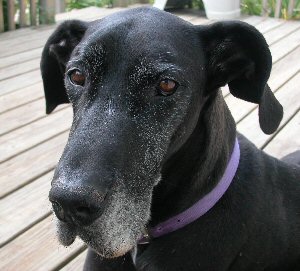 The look of wisdom!
All images and text on this site Copyright © 1998-2023 Harlequin Haven Great Dane Rescue, Inc. unless otherwise credited. Use of any image or text without written permission is expressly forbidden. All rights reserved.