Chuckie AKA Emmett
I was adopted in March of 1999 at the time I appeared to be a Dane - Vizsla mix. I was just a puppy when I came to the rescue and do not remember why but I found my forever home and that is all that matters to me! My mom says I am a Dane - Doberman, all I know is I am happy!

I was adopted in 1999ómy name back then was "Chuckie" and you
thought I was a Dane/Vizsla mix.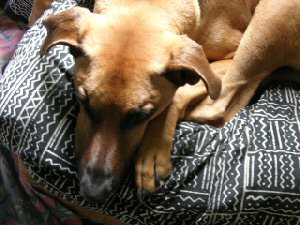 I grew up to be very big, handsome, sweet, funny, and well-behaved!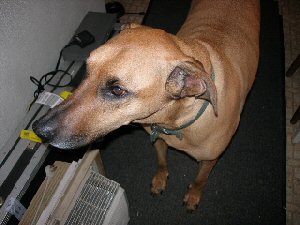 Now they think I am a Dane/Doberman mix and my name is Emmett.
am a very happy boy!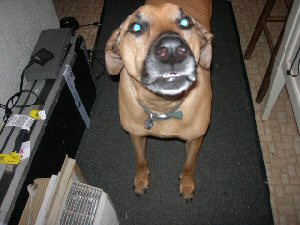 I am a very happy boy!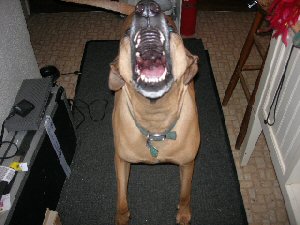 I know lots of tricks, including speaking!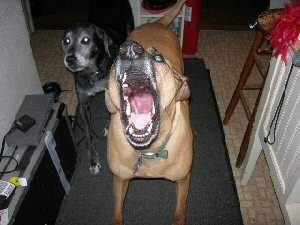 I have a big brother, Otis, who takes good care of me and is my
best buddy. I also have a cat that I love.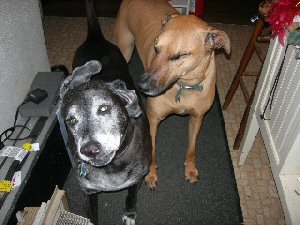 Well except when Otis wags his tail and hits me in the face!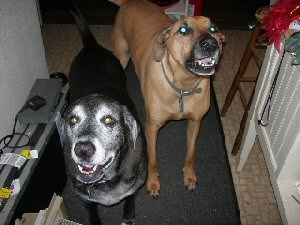 Thanks for giving me a chance! I hope that knowing how much I
mean to my family (and what they mean to me) helps make all of your
hard work and heartache worthwhile.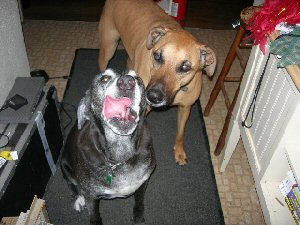 Okay Otis stop hogging the camera!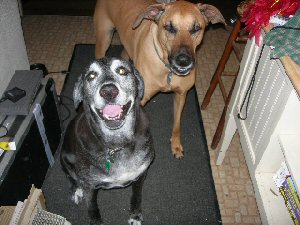 I am a definite success story! THANK YOU! THANK YOU! THANK YOU!
Love,
Emmett, Jamie, and family





All images and text on this site Copyright © 1998-2023 Harlequin Haven Great Dane Rescue, Inc. unless otherwise credited. Use of any image or text without written permission is expressly forbidden. All rights reserved.