Davey
I was found roaming on Route 4 in Montgomery County and was taken to the County Animal Shelter. When my stray time was up and my owners had not came for me the shelter called HHGDR to come for me.
I was at the rescue a long time before someone even would consider adopting me, I am not sure if it was my color, age or size but it was depressing seeing others get adopted and me being overlooked! I am NOW thrilled that I had been overlooked because just as I was always told the right home would come!!
I now have a wonderful mom and dad and they don't think I am so little they love me for me and I love them too!!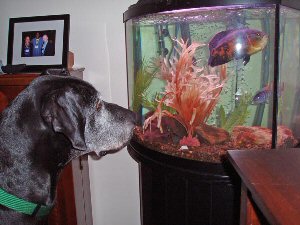 WOW look at that fish!! He is as big as me!!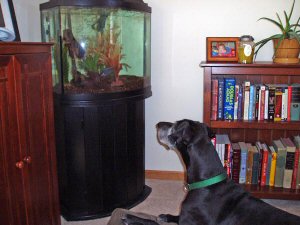 Okay I have never seen a fish that big!!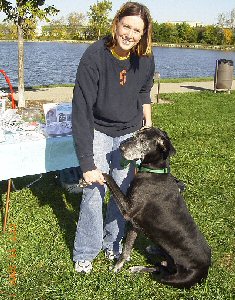 Mommy where are we at??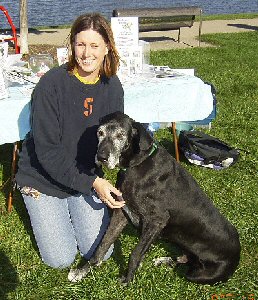 I love my mom!!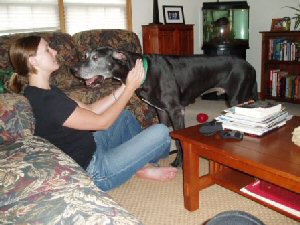 Come on mom lets PLAY!!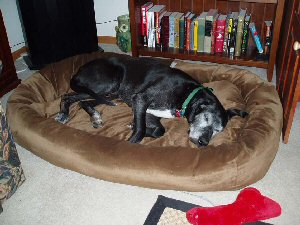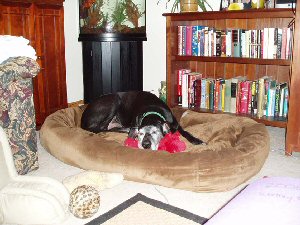 No matter how I lay this is the BESTEST bed!!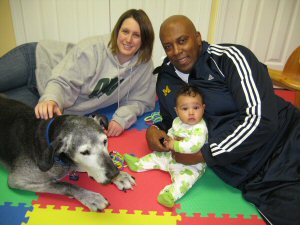 Finally a family portrait!!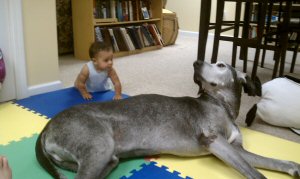 Sorry it is naptime not playtime!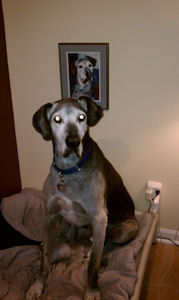 I love my portrait!!!
All images and text on this site Copyright © 1998-2022 Harlequin Haven Great Dane Rescue, Inc. unless otherwise credited. Use of any image or text without written permission is expressly forbidden. All rights reserved.