Chloe D
My breeder was outside a laundry mat trying to sell us (my brothers, sisters and myself) when we were just 4 weeks old. They said our mom had abandoned us and they were no longer able to care for us. Another rescue happened by and took all of us then contacted Harlequin Haven so we would receive the proper care. I have found my forever home and am a happy healthy puppy. I have a wonderful new family and am enjoying every minute of it!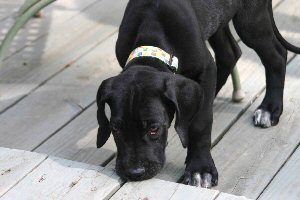 Hummm what is this???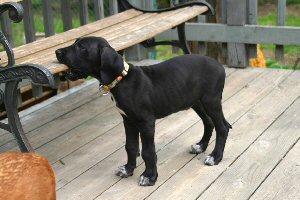 This taste good!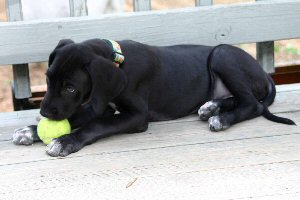 I love my tennis ball!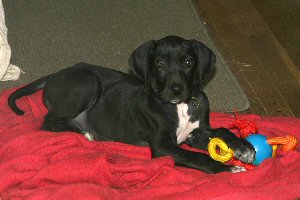 I got plenty of new toys to chew on also!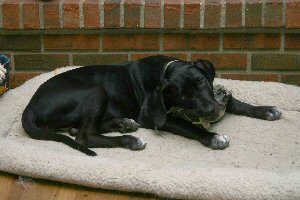 This is really tastey!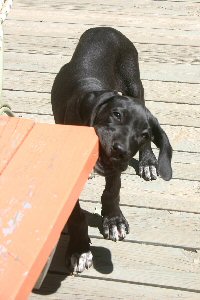 Nothing taste better then wood though!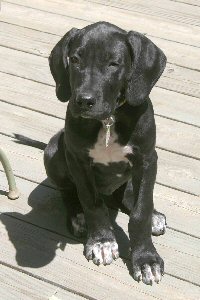 Ahhhh dad I was just chewing!!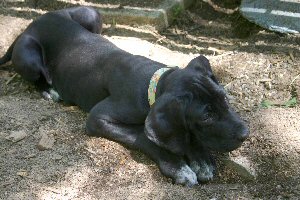 Wonder what is around to chew on????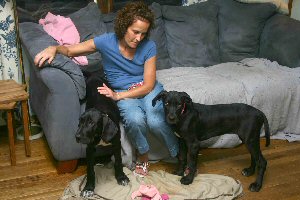 My sister was adopted and now is my neice Bella!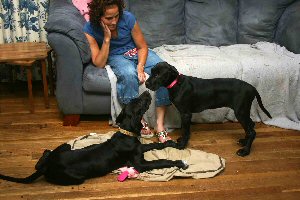 Its okay Bella I will show ya great things to chew on!!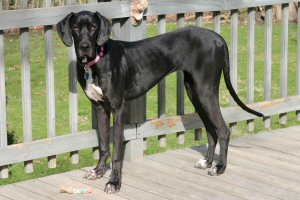 Mom honest I was not chewing on the fence!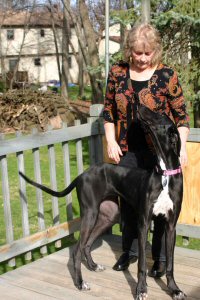 I am your favorite, aren't I?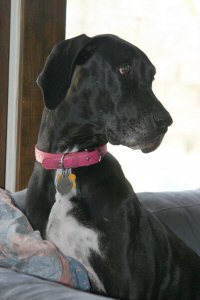 I am so beautiful!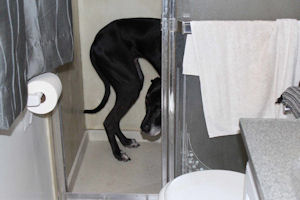 But dad I was just gonna take a shower!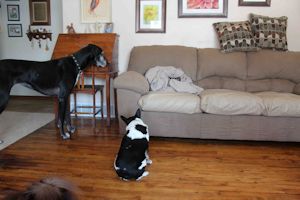 MOM this is my couch and someone is one it!!!
All images and text on this site Copyright © 1998-2023 Harlequin Haven Great Dane Rescue, Inc. unless otherwise credited. Use of any image or text without written permission is expressly forbidden. All rights reserved.