Caressa
I was dumped on the busy streets of Columbus to fend for myself and I did not do a very good job of it! Luckily the Franklin County Animal Shelter found me and took me to their shelter and after I served my stray time I was sent here to the rescue. The rescue said that I was at least 20 pounds underweight, I weighted in at 80 pounds. I quickly gained my weight after all it only took giving me food and caring for me to fatten me right back up!!
I found my forever home and now have a wonderful family that will never throw me out on the streets to live again!! I even have a brother who was adopted the same day I was!! I love my new family!!!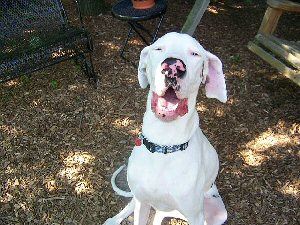 Life is wonderful!!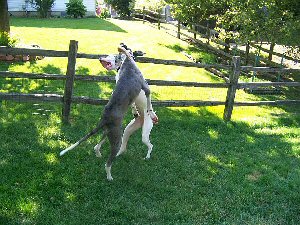 You are asking for it kid!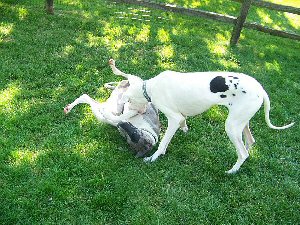 I might be a girl but I can still whip you!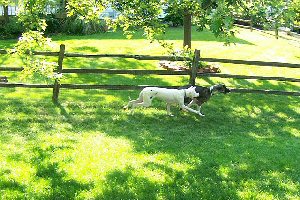 When I catch you!!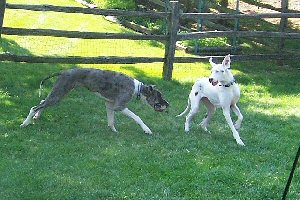 Now what are you going to do?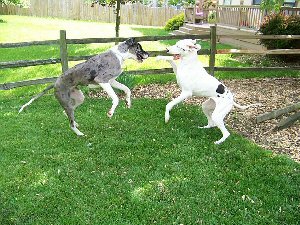 Tag you are it!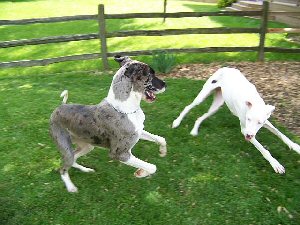 You can't catch me!!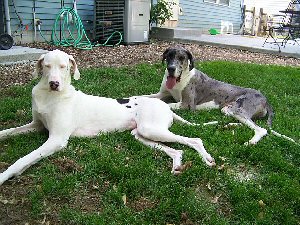 I am tired!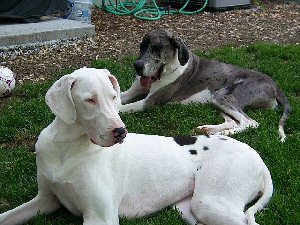 I think the couch is calling me!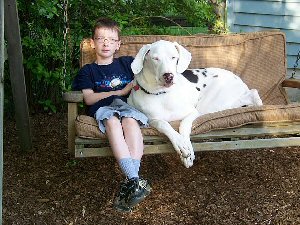 My brother Bentley and I love lounging in the shade!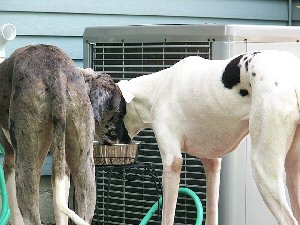 Don't slime the water!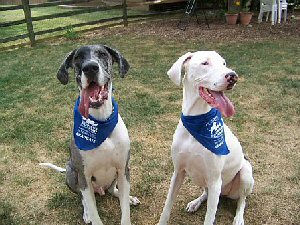 Of course I passed the obedience class I am the smart one!

I'll kick your butt if you don't get out of my way!!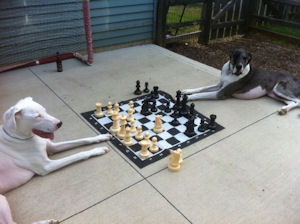 You only think you will win!!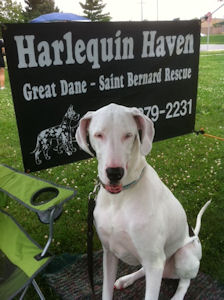 I am the model for the rescue!!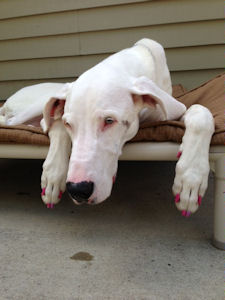 Are my nails dry yet??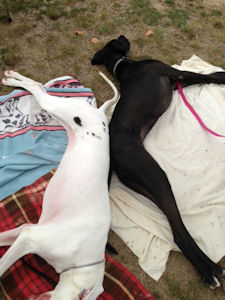 Wow we worked hard today!!
All images and text on this site Copyright © 1998-2023 Harlequin Haven Great Dane Rescue, Inc. unless otherwise credited. Use of any image or text without written permission is expressly forbidden. All rights reserved.