Callie
I was thrown out a window by some neighborhood children then if that was not enough I was hit by 2 cars. Thank goodness someone finally called the Fayette County Humane Society who called Harlequin Haven to come and get me! Okay the Humane Society told HHGDR that I looked like I could have Dane in me but it did not fool Grandma at the rescue. She took one look at me and laughed and told me that I had NO Dane in me. But it was okay, she said I deserved to have a loving forever home too and that HHGDR would fix me up and find that home for me!! Grandma told me that she thought I may be part kitty cat because I had 9 lives and had already used up 3 and was still a puppy! I came to the rescue on July 23 and on July 24 I had FHO surgery (sorta, the Femoral Head was broken off already) and a pin put in my rear leg. I recuperated from the surgery really quickly but my forever home took a bit longer to find!
I had pretty much given up on finding my forever home then one day Grandma told me I had been chosen! I told her she finally went off the deep end! But the following Saturday my forever mom showed up!! She is the BESTEST mom ever!!!! We love each other and we both promised to be there for each other forever!!!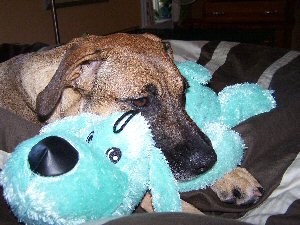 My favorite toy!!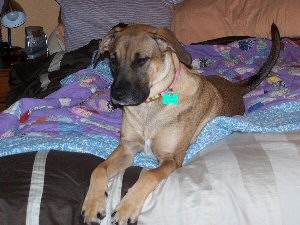 I love laying on moms bed!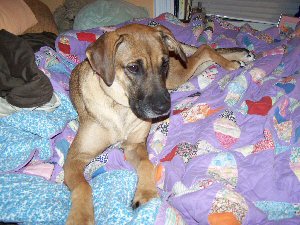 Wish I remembered to bring a toy to bed with me!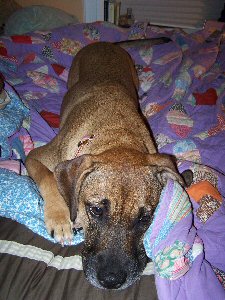 Mommy can you play with me??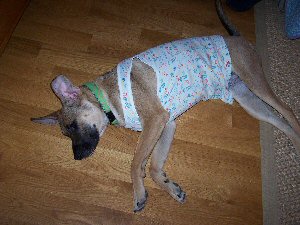 A nice time for a nap!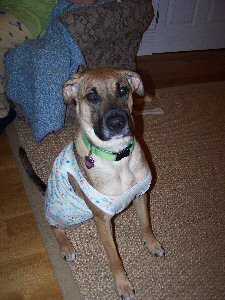 Am I not beautiful!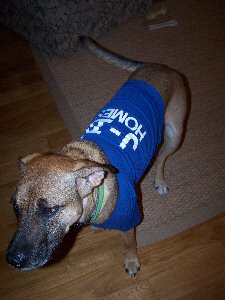 Playtime mom!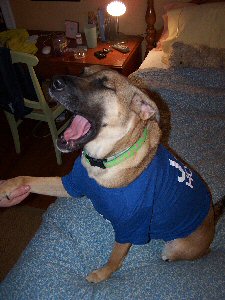 Its a sing a long!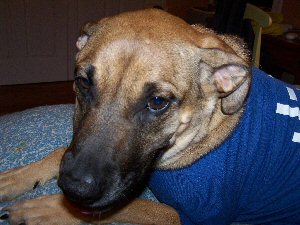 Okay mom enough of the camera!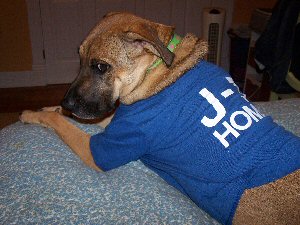 Mom enough already!!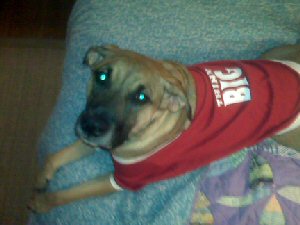 Yes I am spoiled!!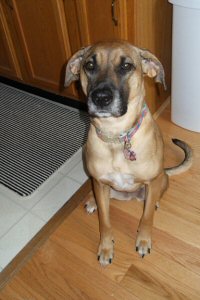 Mother I want to go shopping for a new outfit!!
All images and text on this site Copyright © 1998-2023 Harlequin Haven Great Dane Rescue, Inc. unless otherwise credited. Use of any image or text without written permission is expressly forbidden. All rights reserved.