Bruno & Sable
My mom and dad got a divorce, mom kept Sable and myself, dad took the human children. I guess mom changed her mind because one day she gave us extra food and water, then she left. Several weeks later dad showed up and found us locked in the house. Our food had maggots in it and well you can guess what our room looked like. The next day he came back to get us and he brought us to HHGDR.
We were told when we got to rescue that our chances of finding a forever home were slim because few people would adopt a pair! But we decided no matter what we would be together so we waited!! Well one day a wonderful family came and saw us and it was love at first sight for all of us!!! We know we are now in our forever home!!!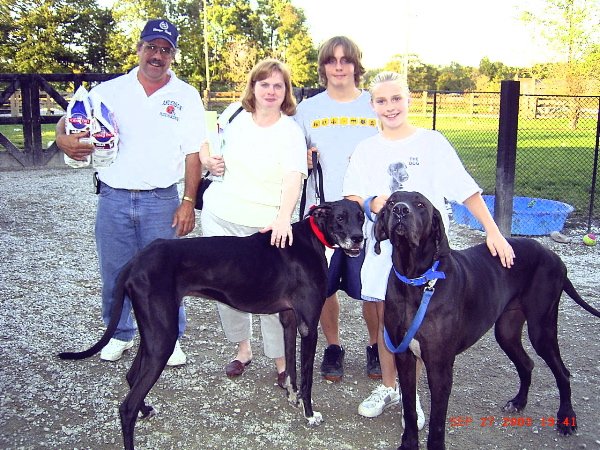 Our first family picture!!
All images and text on this site Copyright © 1998-2023 Harlequin Haven Great Dane Rescue, Inc. unless otherwise credited. Use of any image or text without written permission is expressly forbidden. All rights reserved.