Brody
I was dumped at the Franklin County Animal Shelter when my owners of 8 months no longer wanted me. I have had many homes in my short life. I have been beaten, abused and now dumped again because according to them "I did not adapt"! Sometimes it takes more then just food and shelter to help a dog like me to adapt to a home!
I am a lucky boy because the Franklin County Animal Shelter cared enough about me to contact HHGDR to come for me. I got the time and love I need to heal my wounds. NO my wounds were not on the surface that you can see, mine were in my heart, it was been broken so many times! The really great part is I found my forever mom and it was love at first sight for both of us!! I even have a big sister!!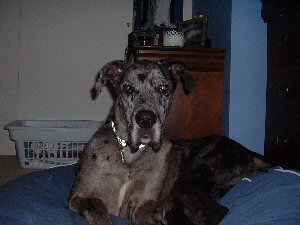 I love my new bed!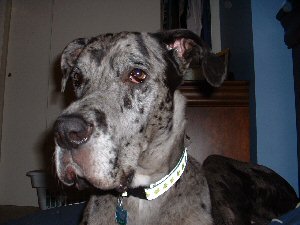 Am I not handsome!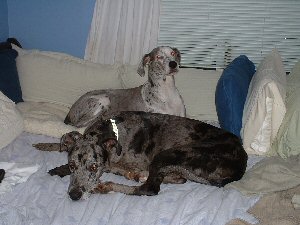 I did not do it mom HONEST!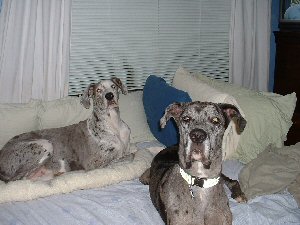 Did I hear someone say dinner?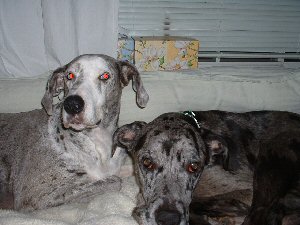 Can I have just a tiny bit of your bed sis?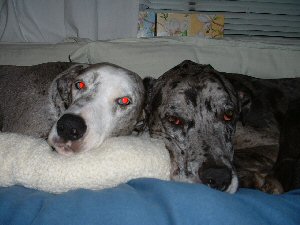 Okay I meant a bit more then a tiny bit!!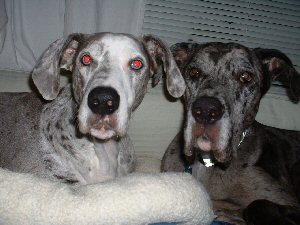 Did you say something mom?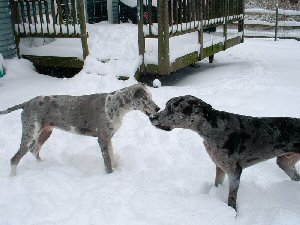 Come on Gia play with me!!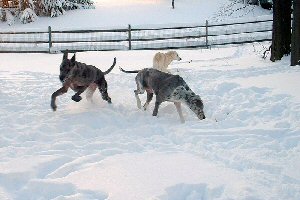 This is fun!!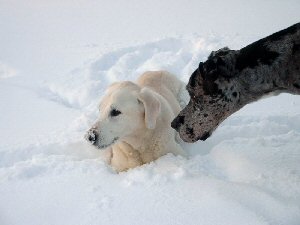 Are ya alright?? Ya seem to be getting shorter!!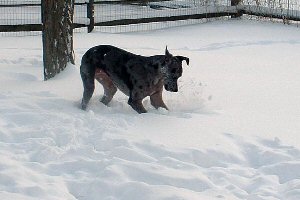 I think I found something!!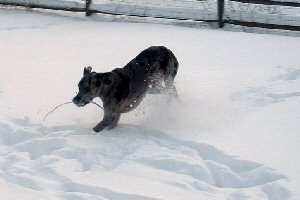 Look Mom I found a stick!!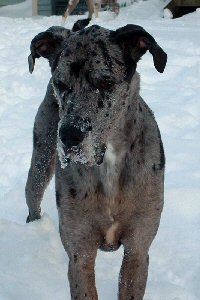 Okay now my face is cold!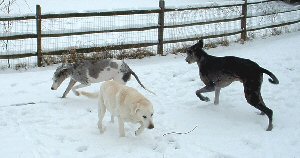 Come on and play with me guys!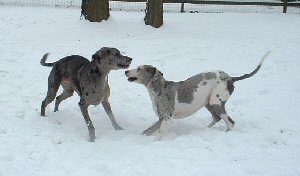 I love playing in the snow!
All images and text on this site Copyright © 1998-2023 Harlequin Haven Great Dane Rescue, Inc. unless otherwise credited. Use of any image or text without written permission is expressly forbidden. All rights reserved.