Berkley
I was picked up roaming the busy streets of Columbus and taken to the Franklin County Animal Shelter. My owner was contacted to come for me and at first said he would but then he changed his mind and told the shelter to keep me!!! I was lucky a Harlequin Haven Great Dane Rescue volunteer was at the shelter at that moment and agreed to transport me to the Rescue!! When I arrived at the Rescue it took Grandma no time to tell that I have a hearing problem. I am not deaf but I do have a hearing impairment.
Some things in life are worth the wait and finding the bestest dad ever was worth the wait!!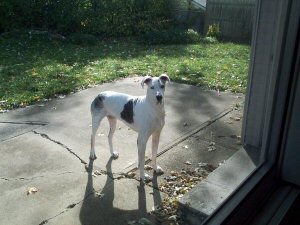 Dad time to come play with me!!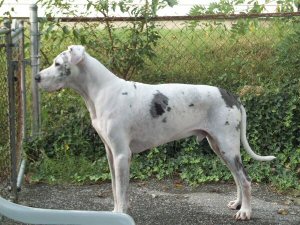 Dad the grass is greener on the other side of the fence!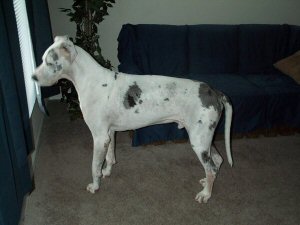 Dad make it stop raining!!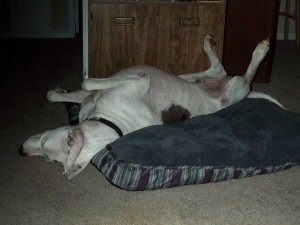 Nap time!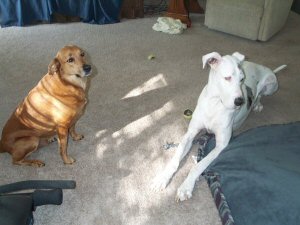 No I do not want to play with him!!!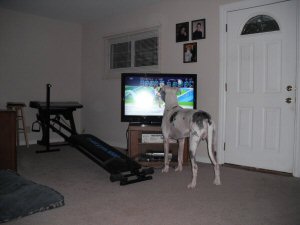 Wow Dad did you see that!!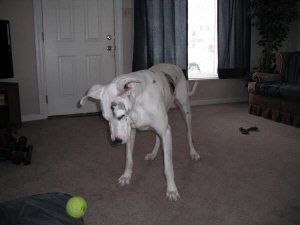 I dare you to move again!!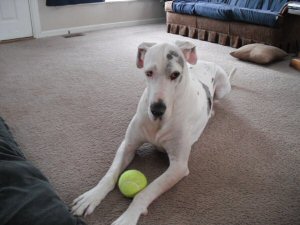 I taught the ball a lesson, now its on a time out!!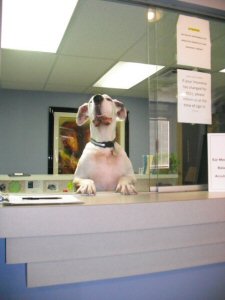 Can I help you?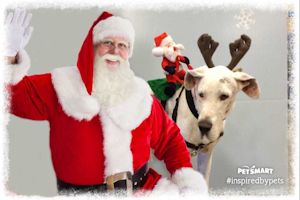 Can you get this Santa off my back??

All images and text on this site Copyright © 1998-2023 Harlequin Haven Great Dane Rescue, Inc. unless otherwise credited. Use of any image or text without written permission is expressly forbidden. All rights reserved.