Beauty
After I was rescued and processed I was brought to HHGDR. Unfortunately I never found my owners. Finally I was placed up for adoption and I was quickly chosen. I now have a wonderful forever family with 3 other Cocker Spaniels and a mom an dad that take me everywhere!!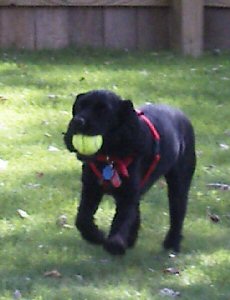 Yep I love to play ball in my yard!!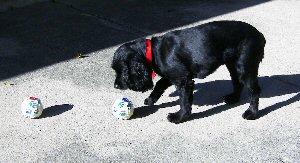 Decisions!!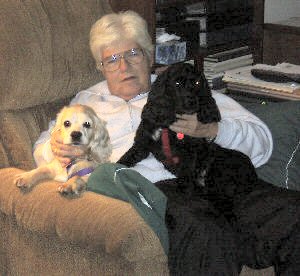 My Aunt Thelma and sister Blondie!!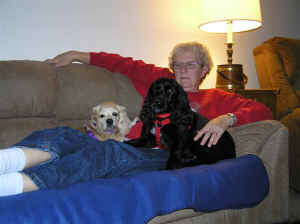 I love snuggling with mom & Blondie!!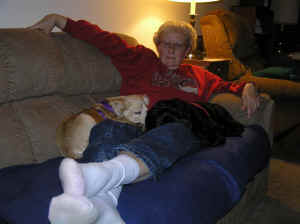 Mom has the best lap to nap on!!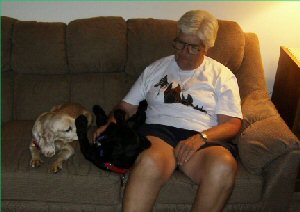 I love getting belly rubs!!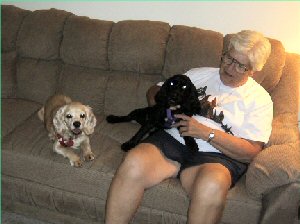 Yep I am special!!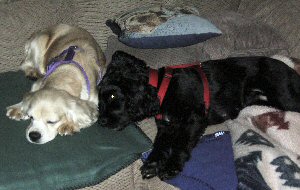 Pretend to be sleeping Blondie then mom won't yell about the mess we made!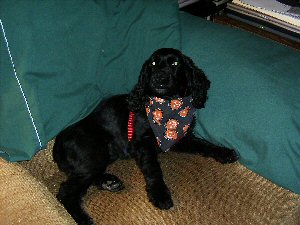 Yep I even got a special bandana!!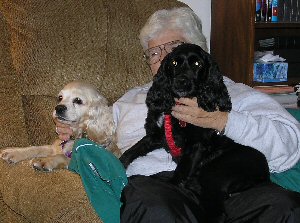 I deserve to sit on a lap!!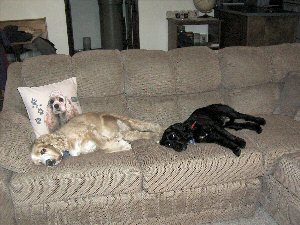 Now this is the life!!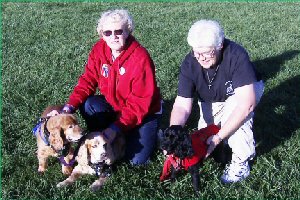 I even got to go to a dog walk!!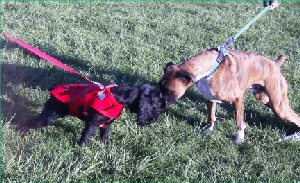 Let me at him mom I will protect you!!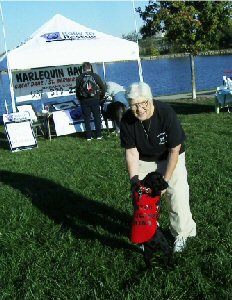 Mom even made me a special coat!!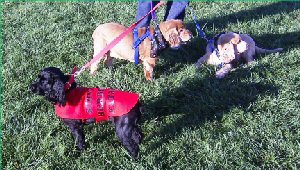 I can protect my big brothers!!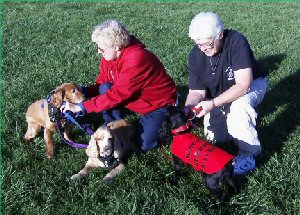 Mom can we go for another walk??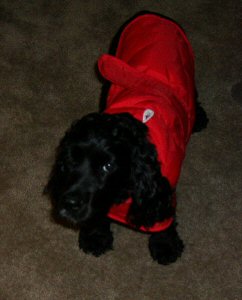 I never had a coat before!!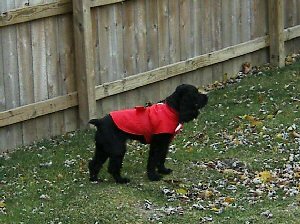 What the heck happened to the warm weather??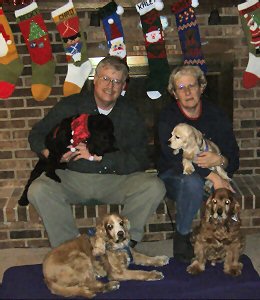 My first Christmas with my new family! Now can we go play?
Merry Christmas!!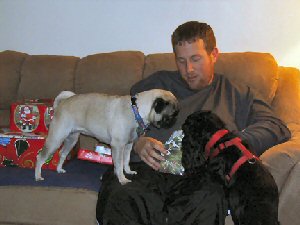 Hey is this present for me???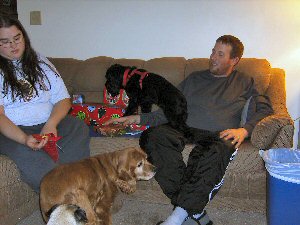 Come on there has to be a present here for me??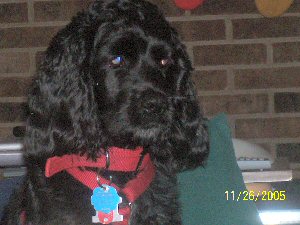 Honest Santa I have been a really good girl!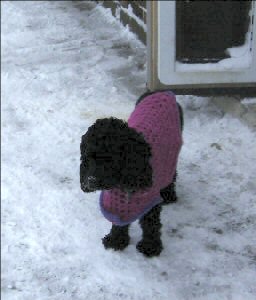 What the heck is this white stuff??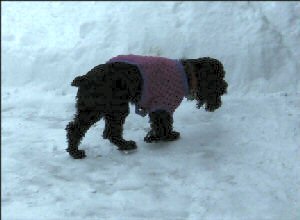 Ya sure it is safe?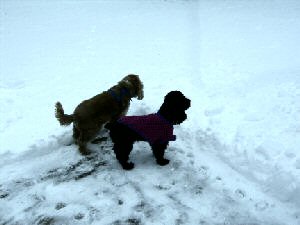 I refuse to go any further!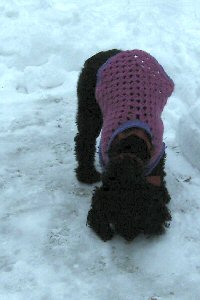 It doesn't smell funny!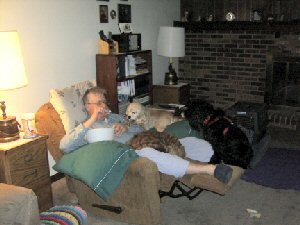 Come on dad I need more popcorn!!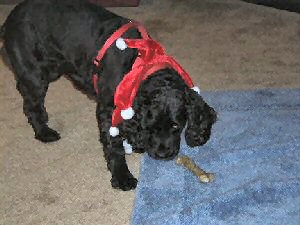 I love Christmas!!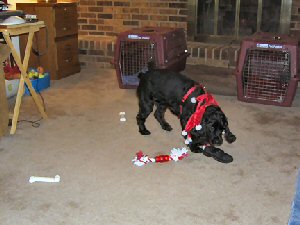 Okay a new toy to destroy!!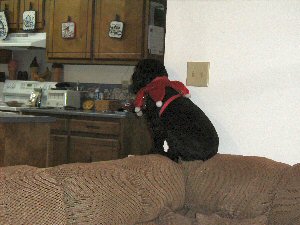 Mom what is for dinner??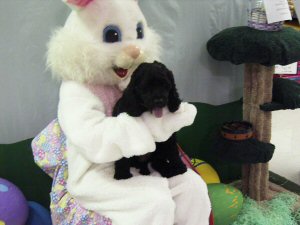 Okay what kind of toys do you bring me??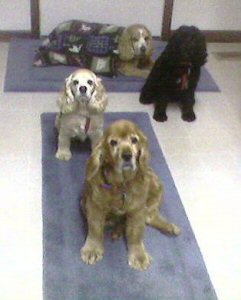 Now can ya tell who is the cutest??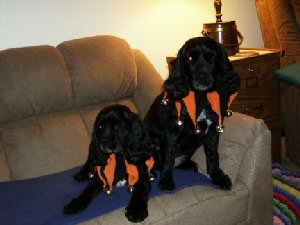 Now you can't just blame the black dog when something goes wrong!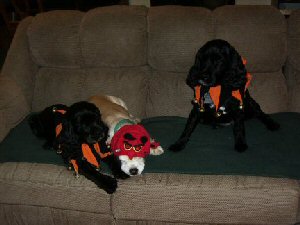 I thought my costume was bad!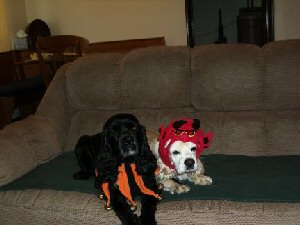 Okay who bites mom first for putting these outfits on us?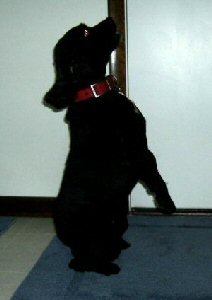 I am begging mom Please feed me before I starve to death!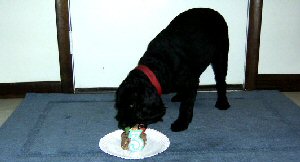 Perfect dinner cake!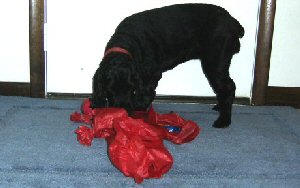 Hummm is this for me?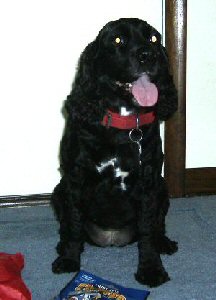 Gee thanks for all the treats!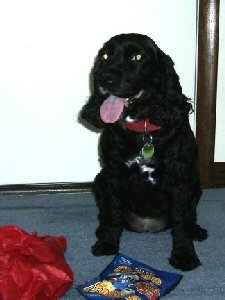 They sure were tasty!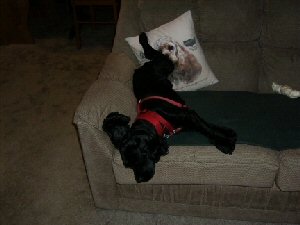 I am exhausted!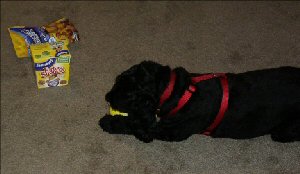 Yummy!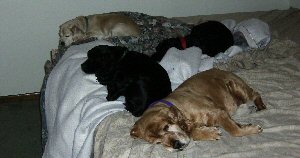 Mom we need a bigger bed!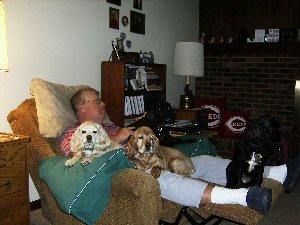 And a bigger chair!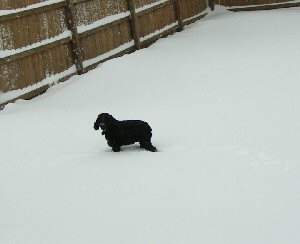 No matter how long I am here I will never learn to like snow!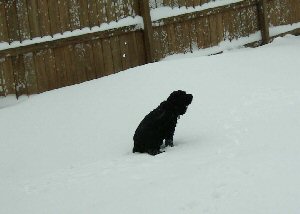 WOW is this cold on a girls behind!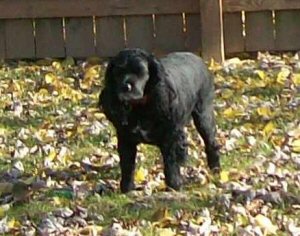 Darn winter is coming again!!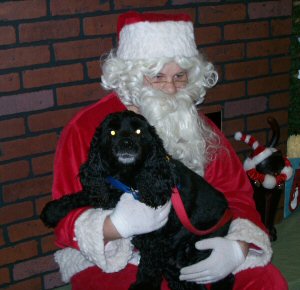 Okay how many guys named Santa are there????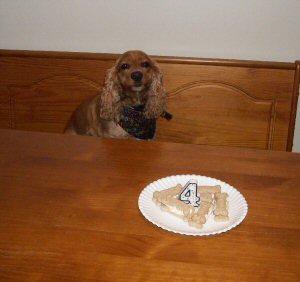 It's my sister Beezus birthday!!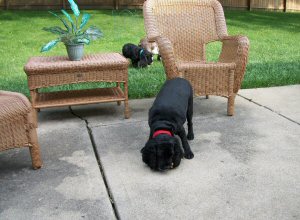 Mom I found a treat someone dropped!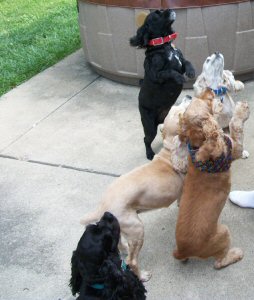 I love birthday parties even if it isn't mine!!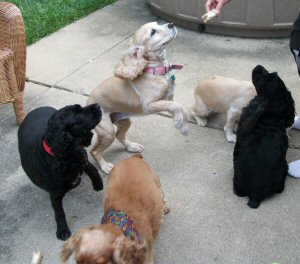 More yummy treats!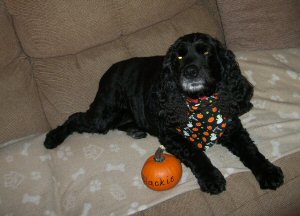 And WHAT am I suppose to do with a pumpkin???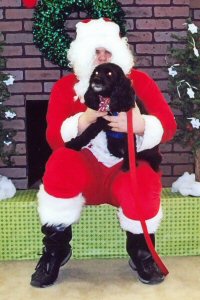 Santa better bring me some good toys for this!!!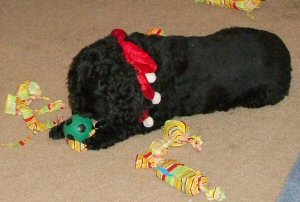 Hummm just a ball!

Okay what is next to open?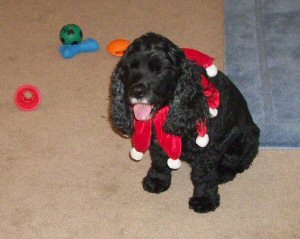 I am pooped from opening all these presents!!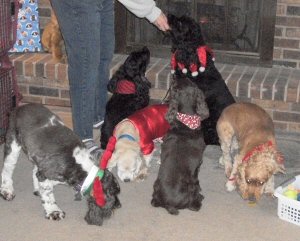 Hummm even better treats!! Glad Santa didn't eat them all!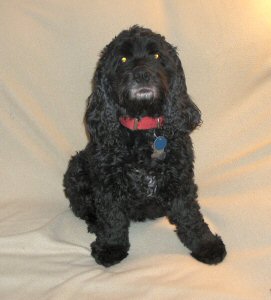 Yes I am beautiful and I know it!!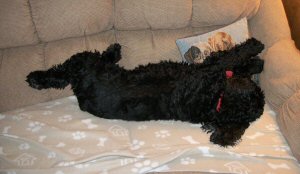 This is the life!!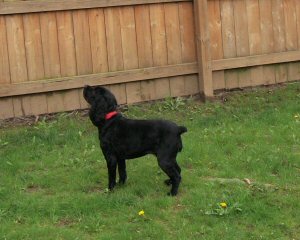 I am so beautiful!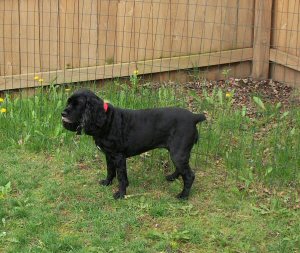 How dare you block the corner of the yard!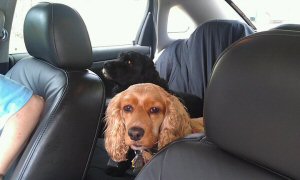 Will you please sit back and relax!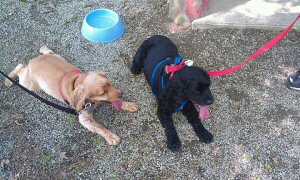 Okay where is the AC???

Yummy!!!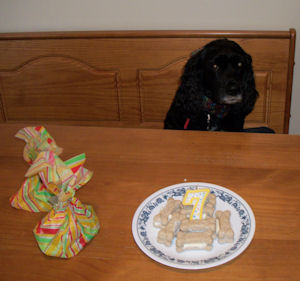 Do I have to share??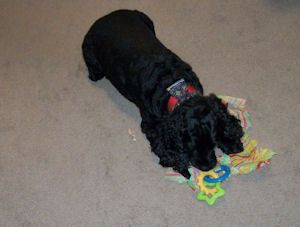 I love my NEW toy??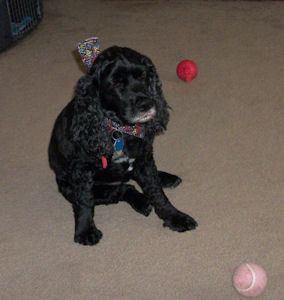 Okay I am bored??
All images and text on this site Copyright © 1998-2023 Harlequin Haven Great Dane Rescue, Inc. unless otherwise credited. Use of any image or text without written permission is expressly forbidden. All rights reserved.