Alfie AKA Elliot
My owners had me, my eight brothers and sisters and our mom advertised in the local paper. We were living outside with mom. She was trying her best to care for us during all the cold, rainy days we had this spring. She wasnít getting enough food to make the milk that we needed. Luckily a nice lady came to see us and felt so sorry for us, she didnít even haggle over the price. She quickly grabbed us all up and brought us to HHGDR. When we got here we were given a private room with heat on the cold days and air conditioning on the hot days as well as plenty of food and water for our mom. I know this may not sound like a lot to many of you but to us and mom it was everything. Mom also had mastitis and was in great pain trying to care for us. Those wonderful people took mom to the vet and got her all well. They also took care of us by giving us all plenty of food and love.
I have been adopted to a wonderful family and I even have a 4 legged sister named Rosie to play with.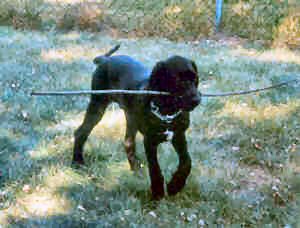 I love playing with sticks!!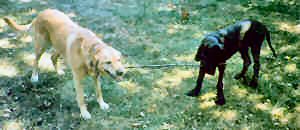 Here I am playing with my favorite stick and Rosie.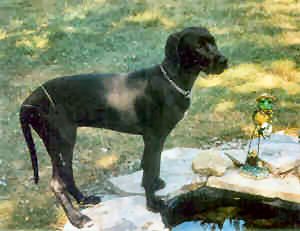 Hummmm no stick but I bet the water could be fun too!!!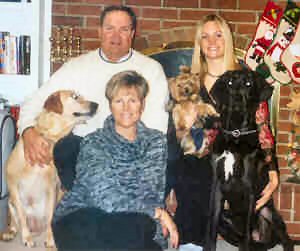 My family!!!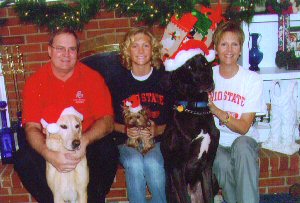 My second Christmas with my family!!
All images and text on this site Copyright © 1998-2023 Harlequin Haven Great Dane Rescue, Inc. unless otherwise credited. Use of any image or text without written permission is expressly forbidden. All rights reserved.