Aiden aka Norris
My owners dumped me at the Vets office when they decided to get a divorce. They told them that I had gotten too big The vets office contacted their friends at the Franklin County Animal Shelter to ask for assistance in finding somewhere for me to go. Luckily the shelter is also friends with Harlequin Haven. A transport was immediately arranged and I arrived at HHGDR the next day.
I now have my forever home and they understand I am young and a growing boy! As you can see we are a very happy family!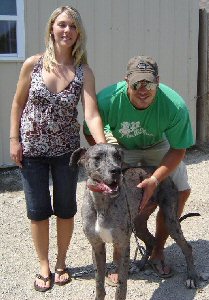 These are my new parents!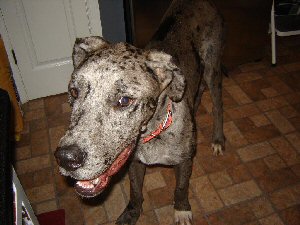 Mom Dad can one of you show me around my new home?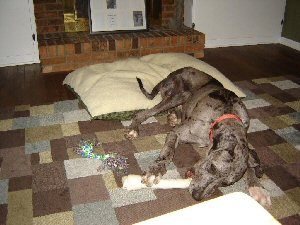 Okay I found the important stuff!!

WOW this is a big chew!!

Okay nap time!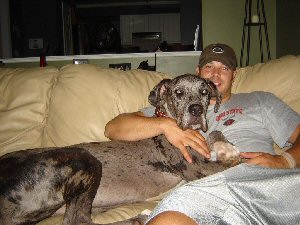 Hey mom...dad and I are bonding!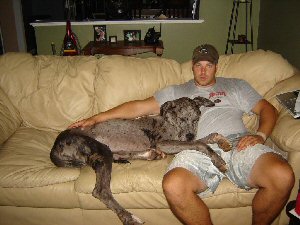 Dad sure makes a nice pillow!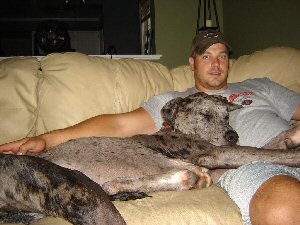 This is the life!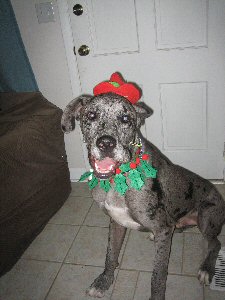 I am one of Santa's elves!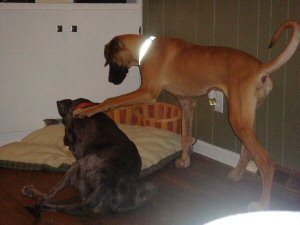 Listen kid this is my bed!
All images and text on this site Copyright © 1998-2023 Harlequin Haven Great Dane Rescue, Inc. unless otherwise credited. Use of any image or text without written permission is expressly forbidden. All rights reserved.