Nadia - RIP
I was dropped off at a Banfield Pet Clinic in Columbus, Ohio. I needed medical care and the woman said she could not afford to care for me. A nice woman that worked there took me in but quickly realized she could not keep me either, so she called Harlequin Haven Great Dane Rescue and asked if they could take care of me. Within a few hours of arriving at the rescue I got to go for another car ride this time it was to see a Veterinarian. Other then having a skin infection, worms and needing the proper nutrition which I should still be getting from my mommy, I am okay. I weigh 4 pounds so am within the normal weight range for my age. Only time will tell if I have any issues due to being taken from my mommy too soon!! I now have a wonderful name it means hope and I am full of hope so it is perfect!
After several months at the rescue and growing up, all thought I was going to be able to find my forever home unfortunately prior to my contract being signed I started having seizures. The rescue will not adopt out a dog unless they know what all the medical problems are. I was diagnosed with Hydrocephalus since this is not a typical condition for a Great Dane the directors have decided I am no longer adoptable and I will remain a permanent sanctuary dog. I will receive all medical care possible and as needed to have a full and happy life.
At this time the rescue has a consult set up with the Neurologist to go over the MRI results and we are waiting on the results back from the spinal tap. Once the spinal tap results are back it will be determined if I go to OSU for a consult with a neurosurgeon for surgery.
Please keep me in your thoughts and prayers.
Sorry I forgot to update you. After all the test were done and results were back it was decided that I did not need surgery at this time. I will have another MRI in 6-8 months and if my condition has deteriorated then I will go see the neurosurgeon.
Okay time for me to go play again!!! I love playing!
May 31: Sorry I have not updated you in recent months but I want to get all the playing and enjoyment out of life while I can. I have had a second MRI and my Hydrocephalus has gotten worst. Then this past week I have had 3 seizures. So my medication has been increased. Unfortunately there is nothing else that can be done except to manage my seizures. So since I still am a puppy I am going to continue living life to the fullest and enjoying every minute I have!
December 27: Again I am sorry for not having kept you updated! I continue to do well since I had my medicine increased! I am just trying to live a normal life! I have placed a few pictures below that were taken this past summer and fall. Okay time to go play again!!
Final Update April 11, 2016:
Nadia
If I have but 6 years, let me live those 6 years. Love me as if it were a lifetime, and I will leave you with the memories of my love for your lifetime.

Today, Nadia's family held her as she joined Mozart and her Hurricane Katrina brother, Fluffy, at the Rainbow Bridge. When Nadia was found 6 years ago, the clinic recommended euthanasia. Because her original rescuer wanted her to have a chance she contacted HHGDR. At 6 months, it was discovered that Nadia was born with a serious disability, hydrocephalus, and her neurosurgeon gave her a life expectancy of 2 years. But Nadia was a fighter and continued to prove them wrong. To see her complete story, go here:http://hhdane.com/sanctuary/nadia.htm
Consider memories. The present is but a nanosecond. It happens, it becomes the past and thus, our memory. An event, perceived through our senses and by multiple people, creates a ripple effect of memories. Because HHGDR said "Yes" to a phone call 6 years ago, Nadia was allowed to create memories in the hearts and minds of all who knew her: her first playmate, Micah, her family (both 2 and 4 legged), Grandma, the directors and volunteers at HHGDR, her veterinary team, her pharmaceutical providers, anyone who met her, Nadia touched their lives.
HHGDR entrusted us, her family, to love, protect and care for Nadia until Nadia decided it was her time. Nadia gave all of us 6 years of unexpected amazing memories. We are forever grateful that she lives in our hearts!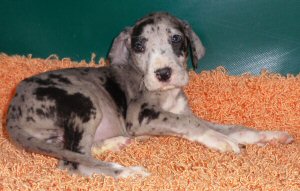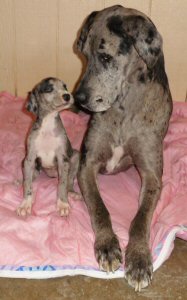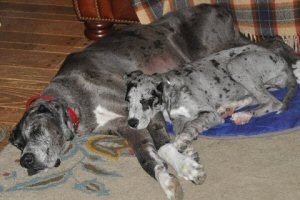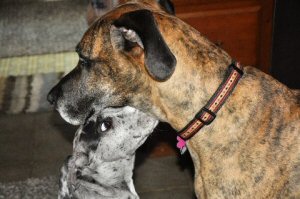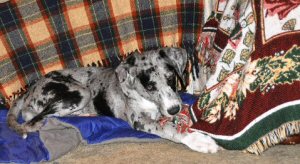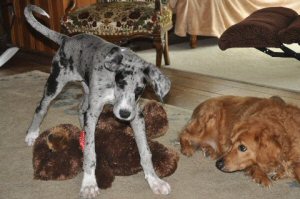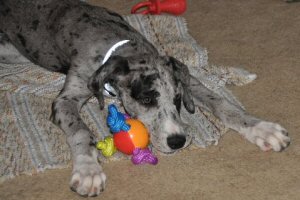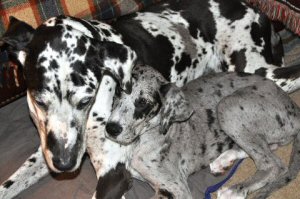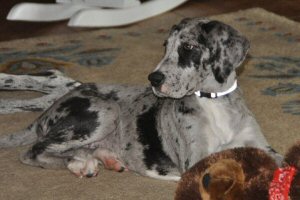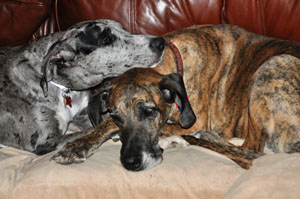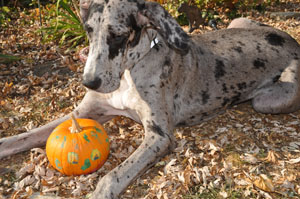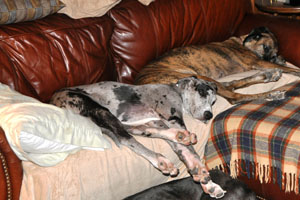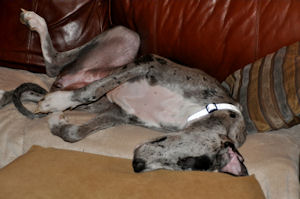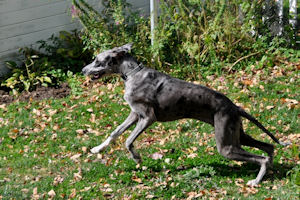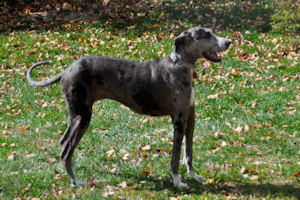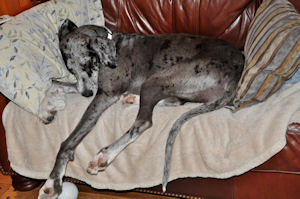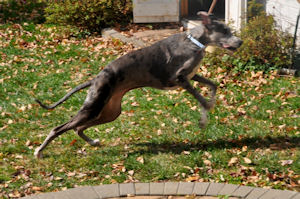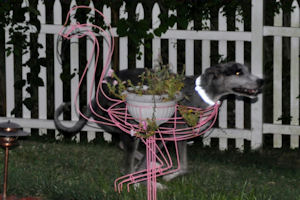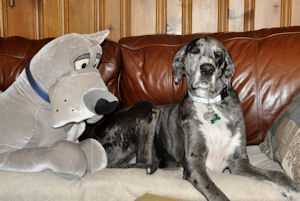 I said I wanted a NEW brother to play with NOT a stuffed toy!!
All images and text on this site Copyright © 1998-2023 Harlequin Haven Great Dane Rescue, Inc. unless otherwise credited. Use of any image or text without written permission is expressly forbidden. All rights reserved.