Katrina Dog -- Fluffy
Owner Located!!
My owner was located but unfortunately was unable to take me at that time. My owner was at a San Antonio Shelter and until she can found a new apartment and job. Fluffy will stay at his foster home till his owner comes for him.
Fluffy will NOT be available for adoption!!
Updated: Years have passed and my owner no longer contacts the rescue or my foster mom to see how I am let alone to come for me. My foster family still believes my owner will come for me even though I no longer believe she will! Unfortunately because my owner was located and even though she no longer is in contact with the rescue I can never have a forever home! I am lucky though my foster family treats me as if I was one of their own!!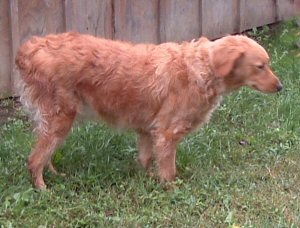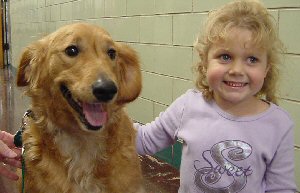 Fluffy makes a new friend. Cameron is also a displaced Hurricane Katrina survivor. Cameron is in the 1st grade and living in Amelia, OH.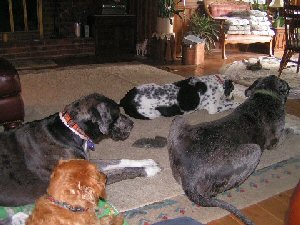 Do you think it is dinner time yet?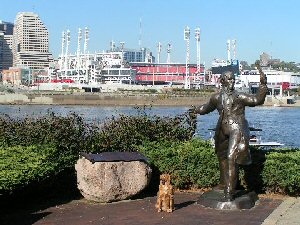 WOW I look like a tourist!!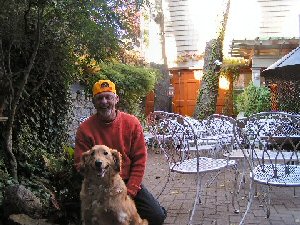 About time ya take me out for dinner!!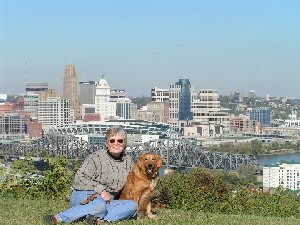 I love going sight seeing!!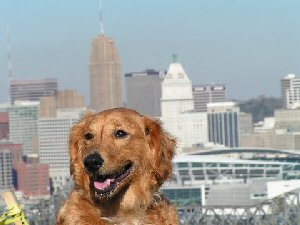 Ain't I cute!!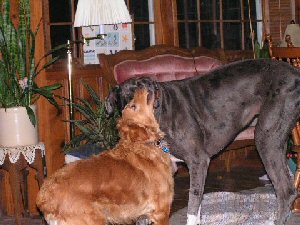 I can play just as rough as you Phoebe!!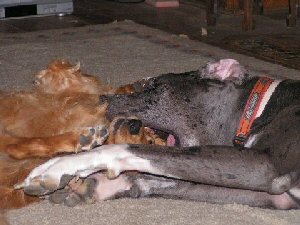 Okay Phoebe give me my head back!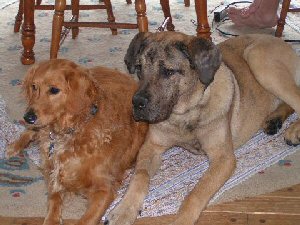 Do what?? Not us!!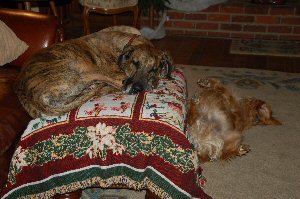 Your the new kid you get the soft spot!!
Breed: Golden Retriever
Age: approximately 2 - 3 years old
Description: Male, red
Location Found: New Orleans, LA
If you would like to make a tax-deductible donation for the care of these dogs, please click on the donate button and in comments write "Katrina dogs."
All images and text on this site Copyright © 1998-2019 Harlequin Haven Great Dane Rescue, Inc. unless otherwise credited. Use of any image or text without written permission is expressly forbidden. All rights reserved.