Priscilla
Interested in adopting me? Click here for our >> Adoption Procedures
My mom and dad separated and that is when mom realized that I had not been socialized with people. Plus on top of that I am deaf so mom became overwhelmed and when she reached out for help from the local rescue, I got protective of her and well they decided they could not help me. So they turned to Harlequin Haven Great Dane Rescue for help. We drove 9 hours to get here and although I slept most of the way I am exhausted. I was given a bunch of new toys and some treats and Grandma told me my first job is to relax!! So I am now going to work on relaxing, wish me luck!!
Update 6/20: Just giving a quick update!! I love all my new friends and I especially love playing with Silas I keep telling him he is my big brother but he keeps telling me he isn't! I added a couple of new pics for your enjoyment.
Update 7/27: I am a bit nervous an excited to share my news! I am NOW available for adoption!! Yes you read that right!! I am now going to start looking for my new family!! My new family must continue to socialize me and I must have another dog in the home and I am a bit picky I want a big dog and I prefer a Dane! I would be especially happy if Silas or Ranger was adopted along with me. I also prefer a Dane experienced home!! Last but not least because of my sight impairment it is not recommended to have cats or small dogs in the home. Although I don't hate them their fast movements get me very excited and I don't know what I would do if I caught up with them.
Update 10/10: I had a great time yesterday, some volunteers came and played with me in the leaves!! It was so much fun!! I love to snuggle and play!!!
Update 8/15: Just a quick update!! I am still looking for my forever home but so far not many people are interested in me! I do not know why because I am just adorable and so loving! Check out my new pictures below!
Please can you spare a few dollars to help the Rescue continue to help me and other Danes like me? It would be greatly appreciated. Without the Rescue who knows where we would have ended up!!
Thanks, Priscilla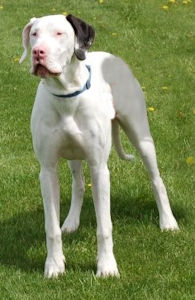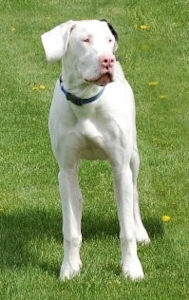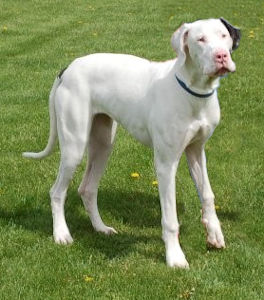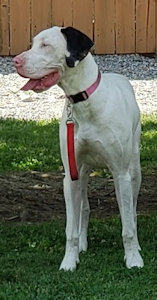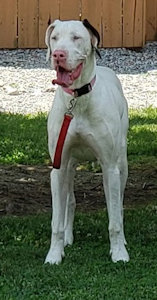 6/20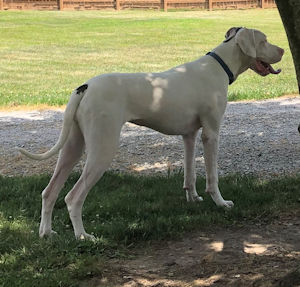 7/11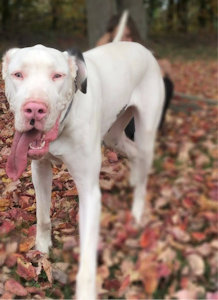 10/10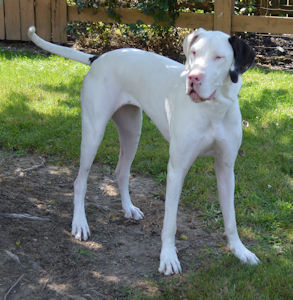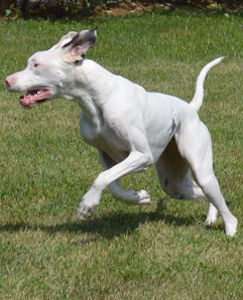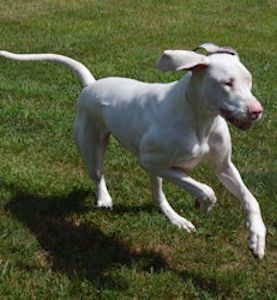 8/14
Date of Birth: 9/20/2019
Description: female, white black marks, natural ears, DEAF & Sight impaired
HHGDR Suggests: Obedience Class, crate, Seeing/Hearing Dog Required
Good With: Large and Giant Dogs, Adults, Older Children, NO Cats or small Dogs
All images and text on this site Copyright © 1998-2022 Harlequin Haven Great Dane Rescue, Inc. unless otherwise credited. Use of any image or text without written permission is expressly forbidden. All rights reserved.