Josslyn
When my 95 year old owner became incapacitated her family decided I needed to go to the Franklin County Animal Shelter. Lucky for me the shelter immediately contacted Harlequin Haven to come for me. I was terrified and not doing well in the shelter environment.
I will go to the vet in a couple of days to be checked out and have blood work ran. Until then I will just enjoy having a soft bed, tons of toys and lots of lovin'.
Update: Sorry I forgot to give an update! I am enjoying all the attention I am receiving! My vet check went well I do have a thyroid condition that had been left untreated but I am now on medication and responding well!! PLUS, I am now ready for adoption. FYI, When you are not watching I will sneak on the couch (Grandma says that what couches are for) and also, I am leery of men until I get to know them and they show me they are not going to hurt me. Needless to say I have not always been treated well by men. I have added a couple of new pictures below!!
Update 6/8: Well I decided it is time to give you an update. I am now the office manager here at the rescue and I love being in charge!! I get to supervise grandma and the volunteers with all the cleaning and feeding, its great!!! I really love it when my favorite volunteer Steve comes, yes I know he is a man but he showed me that men can be good!! I would prefer that my future forever home be dog free. It is not that I do not get along with other dogs it is just that I would prefer at my age to get all the attention and not have to share it with another dog.
Update 11/21: Grandma says I just keep getting more beautiful everyday!! What do you think? See my new pictures below!!
Update 12/9: I got a new blanket from my Secret Santa, check out my picture below.
Update 1/07: I thought I wanted a forever home that was not here at the rescue, but yesterday a woman came to see me and ya know she saw it right away! I am home!!! I am the office manager and I have 2 kitties to keep in line and I have to make sure Grandma and the volunteers do their jobs!! I LOVE being in charge!! Thank you Amy for making me realize I am home!!
Please can you spare a few dollars to help the Rescue continue to help me and other Danes like me? It would be greatly appreciated. Without the Rescue who knows where we would have ended up!!
Thanks, Josslyn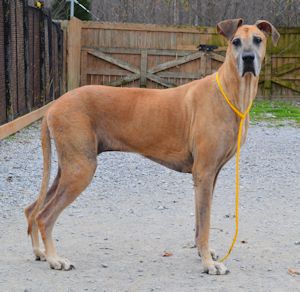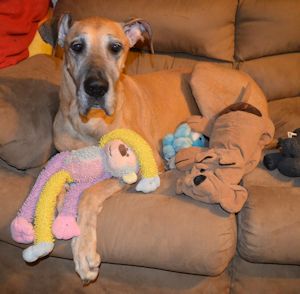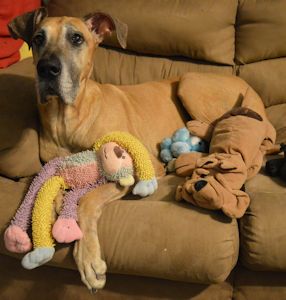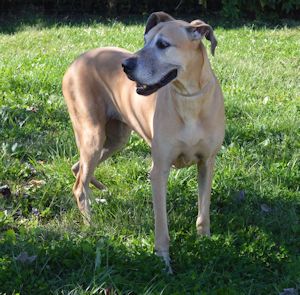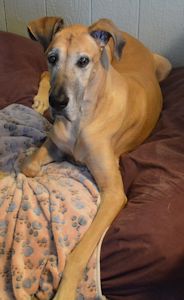 12/9
Date of Birth: 10/2006
Description: female, fawn, natural ears
All images and text on this site Copyright © 1998-2019 Harlequin Haven Great Dane Rescue, Inc. unless otherwise credited. Use of any image or text without written permission is expressly forbidden. All rights reserved.