Elden
Interested in adopting me? Click here for our >> Adoption Procedures
Please do not submit an application until I am evaluated and ready for adoption.
When my owner died and had not made any plans as to what would happen to me, well I found out the hard way!! I was taken to the Animal Welfare League of Trumbull County and dumped!! I was lucky though the shelter called Harlequin Haven and in no time I was here!! I am heartworm positive, underweight and weak in the rear end but Grandma at the rescue told me not to worry she gave me a soft bed to sleep on and I am eating 4 meals everyday!! She also gave me a bunch of things that she called toys but I am not sure what I am supposed to do with them yet!
Tomorrow I will get blood work done and then the Vet will decide what to do next. Plus Grandma said the Vet would give me some medicine so I can walk better. Of course I have to get my nails done and she said that would help too, the shelter already cut a lot off of them!!!
People I have one thing that I must say and it goes to all of you that have pets of any type!! Make plans for your pets so that they do not end up scared and homeless at a shelter!! Many pets are not as lucky as me especially being old and sickly!! There are already too many pets in this world that are homeless and if you love us like you say you would make provisions in your will for our care for the remainder of our lives!!
Update 8/20: Check out my new pictures below!! Some of the others were getting their pictures taken so I asked if I could get a couple too!!!
Please can you spare a few dollars to help the Rescue continue to help me and other Danes like me? It would be greatly appreciated. Without the Rescue who knows where we would have ended up!!
Thanks, Elden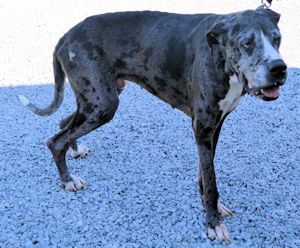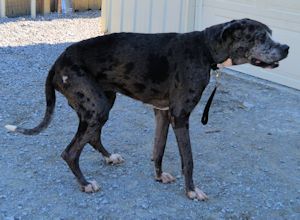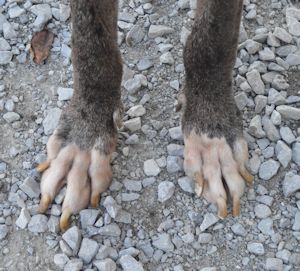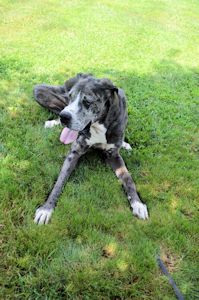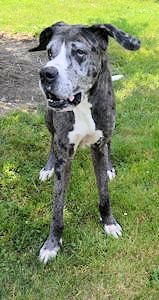 8/20
Not ready at this time!!
Date of Birth: 7/2010
Description: male, merle with white marks, natural ears
HHGDR Suggests: Obedience Class
Good With: Dogs, Cats, Adults, Children

All images and text on this site Copyright © 1998-2018 Harlequin Haven Great Dane Rescue, Inc. unless otherwise credited. Use of any image or text without written permission is expressly forbidden. All rights reserved.